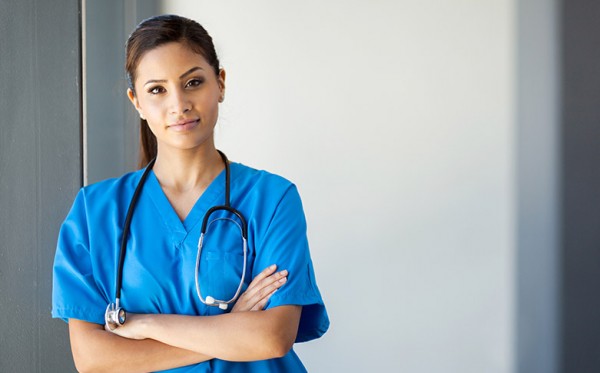 Protect Your Ability to Earn a Living with Disability Insurance
As a nurse or a doctor, saving lives takes a significant toll on your body, including standing or walking for hours at a time and constant stress with little sleep in between each shift. As exciting as your job can be, all those long hours will wear down your body over time, potentially impairing your ability to come in for work and collect a paycheck. Without a regular income, you could fall behind on your bills, including your rent or mortgage, student loan repayments, travel expenses and your own healthcare costs. Don't let your job get the better of you. Learn how you can protect yourself financially with disability insurance for doctors and nurses.
How Working as a Nurse or a Doctor Affects Your Health
Healthcare providers deal with more occupational hazards than your average worker. According to the U.S. Department of Labor's Occupational Safety and Health Administration, the healthcare industry has the highest rate of workplace injuries and illnesses. A 2010 study shows that there were 653,900 reported cases of workplace injuries and illnesses in the healthcare sector. That's over 150,000 more cases than the next most dangerous industry, manufacturing.
All that lifting, sitting, walking or standing can lead to a back or knee injury. Nurses, orderlies, and healthcare attendants also had the highest rates of musculoskeletal disorders than any other type of employee, with a rate of 249 reported cases for every 10,000 employees.
As a nurse or a doctor, sleepless nights and long hours is just a part of the job. If you're not taking care of yourself with a healthy diet and at least eight hours of sleep a night, your immune system will take a turn for the worse, leaving you vulnerable to infectious diseases and other powerful illnesses.
Protecting Your Income with Disability Insurance for Nurses and Doctors
With so many potential health hazards, it's easy to see why doctors and nurses should be concerned with protecting their ability to earn a living. If you were to become ill, you could be out of work for an extended period of time, significantly draining your finances. In addition to basic living expenses like housing, food, and transportation, working as a healthcare professional means carrying around more than your average amount of student loan debt. According to Nursing Economics, seven in ten college seniors pursuing a nursing degree had an average of $29,400 in student loan debt. For doctors, those numbers only get worse. CBS News reports that the average physician faces $166,750 in student loan debt. When you're ill and out of work, getting out of debt becomes nearly impossible.
Life is unpredictable, especially when you're saving lives. You can give yourself some peace of mind by signing up for disability insurance. If you were to become disabled and unable to work your current position as a healthcare provider, you can still receive up to 60% of your normal income with an own-occupation disability insurance policy. Learn how to find the right disability insurance policy at ProtectYourIncome.com.