Did HawthoRNe get it right?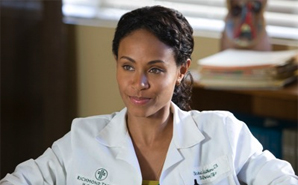 HawthoRNe, the new nurse-centric show that hit TV screens this summer, premiered in June on TNT.  In an interview with the Winston-Salem Journal, the star of the show Jada Pinkett Smith had this to say about what kind of tone the show tries to achieve:
We're really going for a dramedy…. You have extremes in a hospital. You have life and death. The quirkiest, funniest things happen in hospitals. I never really thought of that. The stories that these (real-life) nurses were telling me — just things that you would never imagine that happen. And it's something we even want to explore more…. We really tried hard and continue to do so in making this a place where you laugh and cry.
Could HawthoRNe prove to be the 'dutiful older sister' to 'wild child' Nurse Jackie?