You can win an entire scrubs set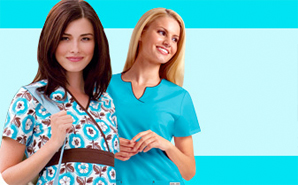 Cherokee Uniforms is giving away a free scrubs set of your choosing, plus Zone shoes, EVERY SINGLE WEEK! All you have to do is subscribe to the Scrubs Magazine "Weekly Best" email, then enter to win when you receive your newsletter.
Oh, and along with the entry form, the email is filled with news you can use, our most popular (and controversial!) articles, fascinating blog posts by nurses in every stage of their careers, scrubs fashion tips and deals, our favorite stress relief secrets, reflections on nurses in the media, and much much more.
Sponsored by Cherokee Uniforms