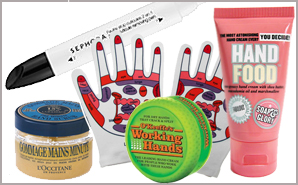 As a nurse your hands take a beating day in and day out. We feel for them.
To honor your dried and cracked hands, all the good they do and the people they comfort, we're asking you to share your "keep-your-hands-pretty" secret.
You can enter to win a selection of the eight best hand products for nurses featured in the Summer 2013 issue of Scrubs magazine.