Worst of stock images: Nurses who need a break part II
A Serious Case of "Chart Face"
This nurse is pretty incensed about something. We wonder what's up here. Maybe she's saying, "I know you did not go and alter my documentation!" or, "How the heck am I supposed to read this chicken scratch!" One thing's for sure…you wouldn't want your name anywhere on that chart.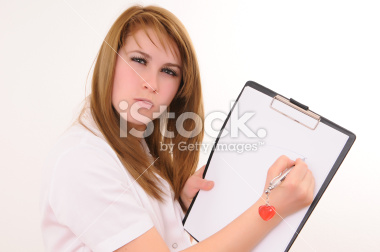 Next: The Final Flu Shot →