About Andrew Bowman
Andrew J. Bowman, MSN, RN, ACNP-BC, is an acute nurse practitioner and trauma nurse specialist. He resides and works in Lebanon, Indiana.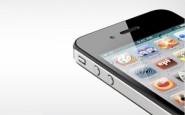 Ever wondered if a smartphone would make you more productive? This nurse says the answer is "Yes!"
Sorry Palm. It was nice for 11 years and I don't think I ever had a more user-friendly handheld. You just didn't keep up with the demands that your devoted users were asking for.
New apps are appearing all the time. Here are the ones that have the potential to make the art and science of nursing easier for us, the clinical nurse.
Trying to wade through all the techy talk about smartphone apps for nurses? Here's a quick review of an indispensable application that is a must-download for every nurse.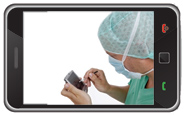 Print and show your boss this article. They'll see that your patient encounters will improve because you'll deliver safer care.