About Andrew E. Craig
Andrew E. Craig, MSN, FNP-C, became interested in the PDA as a clinical practice tool while undergoing his graduate NP education in 2000. He has since had numerous articles published on the topic of PDAs and the clinical application of technology. Craig has also presented numerous lectures and hands-on workshops on PDA use at state and national level NP conferences. He has extensive background in emergency services, and worked as a paramedic, an ER nurse and a flight nurse prior to becoming an NP. Craig currently practices at UNC-Charlotte's Student Health Center and serves as a reservist in the U.S. Navy, providing care to Sailors and Marines. He is married with two daughters and lives in Charlotte, N.C. The opinions expressed by the author are his own and do not constitute official policy of the U.S. Navy or Department of Defense.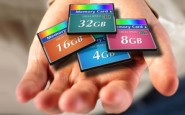 If you're not ready to buy a new machine, there are a number of ways to amp up your existing PC or Mac. Here are some basic and easy-to-do upgrades that will greatly improve your computer experience.
Three tips to get a good deal, what add-ons to buy from mouse to monitor, and smart advice to make this important purchase as "headache-free" as possible!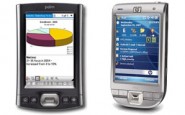 Using a handheld as a clinical reference tool at work is a great way to save time and practice more efficiently. Here we give you the skinny on what to buy.
What are the different types of devices, and what types of programs are available to help you provide better patient care? And bottom line: iPhone or Blackberry?