Summer is here, and it's time to enjoy the warm weather! Even if you're on the night shift or your days off aren't the standard Saturday and Sunday, we have something for you. Check out some of the newest brands on the market.
Health & Home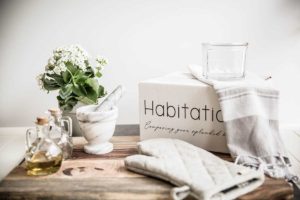 Habitation Box is a monthly subscription box curated by interior designers to transform your house into a splendid home. Each month you will receive several hand-selected items to modernize your home. Habitation Box places a high value on artisanal products focus on the ethical resourcing of each product that is featured and sources only high-quality materials. They strive to make each box fit into everyone's home by focusing on neutral colors and items that provide you with functional value and is still aesthetically pleasing. Use code "HAPPYMAIL5" for 5% off.
The life of a nurse can be stressful. The benefits of CBD range from stress, anxiety and pain relief to a general sense of well being. Use code LOKUS10 at Lokus Nutrition to get 10% off your order.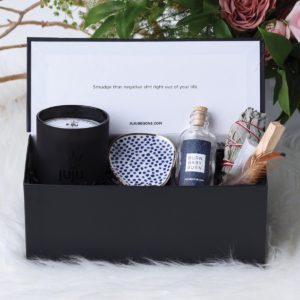 Having self-care and being healthy never goes out of season. When the woes of wounds get you down, try to Juju Be Gone to smudge that negativity out of your life. From stressful days to long hours, we all need a reprieve and a reset. Juju Black offers a unique gift box that lightens your emotional load and teach you how to use these tools to move the energy around you. Get 10% off with code SCRUBS.
The Essential Solar Protector is a broad-spectrum, water-resistant sunscreen utilizing chemical-free ingredients and formulated with only physical sunscreen actives to provide daily sun protection. It creates a moisture barrier, preventing water from evaporating the skin's surface and binding moisture back into the skin. The Hyaluronic Facial Solar Protector Tinted Moisturizing Sunscreen is also a water-resistant, physical sunscreen that features a moisturizing hyaluronic acid base which effectively hydrates the skin to restore a youthful appearance. It has a sheer tint for fair to medium skin types. It is also formulated as a chemical-free alternative to facial sun protection and is a great option for the most sensitive skin types in adults.
This Degrease shampoo by Maple Holistics contains an effective blend of essential oils and other natural-based ingredients to clarify and clean your hair and scalp. It washes away excess oils without drying out the hair follicles leaving your hair manageable and voluminous. If you're looking for a sulfate-free, paraben-free, and cruelty-free shampoo to get your oily hair through the summer, you've got it here.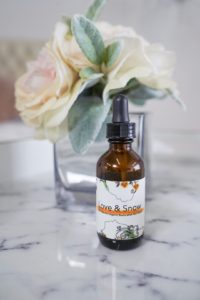 Love & Snow's multi-functional, 100% natural, essential oil-based products for hair and scalp health help protect against heat damage during the hot summer months. Application ease makes the product a great "wash n' go" option after swimming in the pool or ocean, and you can apply on wet hair and let air dry as you move through the rest of the day.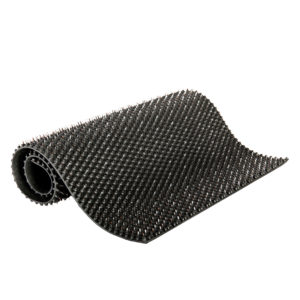 Soothe sore muscles and back pain with Akuspike's easy to use, self-treatment acupressure tools. The Aku Mat is made up of more than 2,000 metal spikes, unlike other mats that are made with plastic spikes. As time passes and circulation increases, your body and mind will become calm as endorphins are released and you enter a state of blissful relaxation that brings benefits from your head to your toes. Lightweight so it easily rolls up for instant on-the-go relief. The Aku Ball is made up of 515 small, metal spikes that provide instant relief to those neglected, hard to reach areas. Your body will instantly react to Aku's metals triggering a revitalizing sensation. It's small, extremely effective and versatile.
Food & Drink
Beat the heat this summer with shaved ice so fluffy you'll think it came from the sky. Little Snowie 2 from Snowie will make you the hit of the pool party as the weather starts to heat up. This ice shaver uses ice cubes straight from your freezer, and it is modeled after commercial shavers. It's fast; it can fill an 8 oz cup in five seconds or less, and it's lightweight… less than 8 pounds. People travel to Hawaii for the quality of shaved ice, which you can now create in your own home from this mini powerhouse. Each order comes with three pints of flavors of your choice.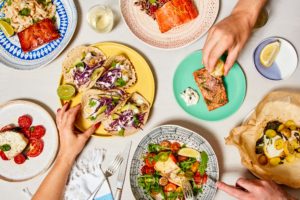 Wild Alaskan Company is a direct-to-consumer membership service that delivers high-quality, sustainably-sourced seafood from Alaska and the Pacific Northwest, directly to your doorstep.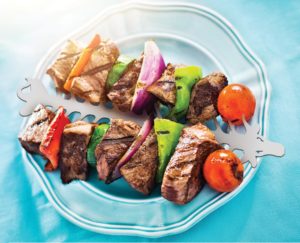 These stainless steel Skewers have unique tips that prevent food from falling off and onto the grill, while the head design allows for easy turning-without having to touch the food. Food slides on and off the skewers with ease, as you attach it to the sides of the skewers instead of being poked through the middle of the food. Perfect for grilling shrimp, beef, chicken and vegetables.
For Kids
Dr. Microbe is a game for kids 8 and up where you have to collect microbes and superbugs in your petri dish before the other players are able to fill theirs. It's a fun, fast game that is easy to learn. This Magic School Bus STEM kit encourages kids to learn about the human body. It includes a poster, activity book, and components for kids to make joints and test bodily functions.
The Adventurous Mailbox offers exciting educational packages that use adventure books as a base to introduce kids to world cultures, computer coding, and traditional academic subjects. Kids will have lifetime membership to their totally "top-secret" online community. There, they will be able to keep exploring the world as part of an international team of young world explorers. More, parents will have access to the Teacher's Lounge, where they house 100s of engaging lessons based on our adventure books. The lessons cover reading comprehension, writing, critical thinking, and country-specific concepts. Get 20% off with code GoExplore.
Mighty Bear Prints specializes in custom apparel, posters and gifts for the next generation of strength athletes and fans. We are the go-to source for any occasion for families who love Strongman, Powerlifting, Olympic Weightlifting, CrossFit, Highland Games and more. Use promo code SCRUBS15 for 15% off any orders valid sitewide through August 31st, 2019.
Creabow Drawing Stencil Art Sets are ideal for children between 4 and up. They contain 12 stencils boards with a huge variety of themes. Their Glitter Art Set is a complete set of 26 sparkling extra fine glitters, 1 glitter glue, 1 brush – all you need to start crafting immediately. It adds brilliant sparkle and shimmer to all your projects. Your imagination is the limit.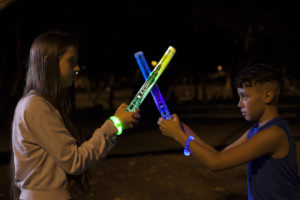 Starlux Games will promise hours of screen-free, outdoor fun for kids and adults, all ages can play together! The glow-in-the-dark games spark physical activity outdoors — but they also inspire stealth and strategy. The American Institute for Research has proven that people who spend more time outdoors do better in math, science and critical thinking. Open a Starlux Games box — and expand your brainpower too! All of the games are also easy to learn within minutes using the illustrated rulebooks. Great for gifting and for birthday parties, family fun, sleepovers, camp, and playtime with friends. Favorites include Capture the Flag REDUX, Glow Battle, and Wizards & Werewolves.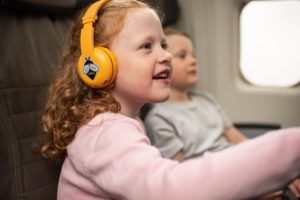 For those busy parents who spend all day saving lives, the BuddyPhones PLAY are volume-limiting kids headphones that return the favor by offering innovative features to protect young listeners' ears. Whether for traveling this Summer or everyday use, BuddyPhones are the safest, toughest headphones and a top choice for parents who wish to preserve their child's hearing early on.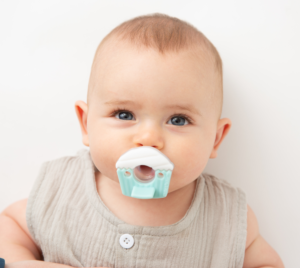 Little Toader makes teething toys that look like real food and one of a kind pacifiers (shaped like daisies and cupcakes with medical grade silicone nipples). Parents are always looking for safe and effective products for their babies that are cute to boot. With teething toys like; Baconease, LOL! Sucker, Ice Cream U Scream, Neapolitan Dynamite, and Small Fry. Pacifiers come in a daisy and cupcake shape. Below is a link to some great pictures of babies using our amazing teethers and pacifiers.
For Him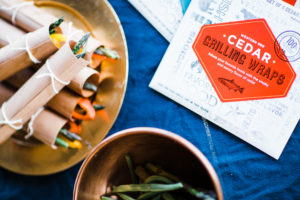 Grilling planks are the first contact your meat, fish and vegetables will have to enhance flavor, and Wildwood Grilling offers six different wood planks to add fragrant flavor during your next grilling adventure. Wildwood's planks, chips and wraps are aromatic and the full-bodied smoke pairs wonderfully with anything you put on top. What sets Wildwood Grilling apart is their commitment to the environment. Their grilling planks are cut from pieces of lumber that are too short to be used in the construction industry, and they use 100% of the wood fiber they intake. Choose from cedar, alder, hickory, maple, red oak, cherry or sampler packs with two different types of wood or all six! Made in the USA, and the grilling planks are 100% pure and clean with no pesticides, herbicides or foreign matter. Available nationwide at Whole Foods Market, Amazon, Albertson's, Hy-vee and WildwoodGrilling.com.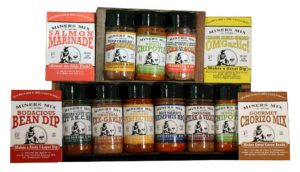 Miner's Mix offers handcrafted, gourmet BBQ seasonings, rubs and mixes that are 100% natural, low in salt, contain no flavor enhancers, no MSG, no preservatives, nothing artificial and are all great tasting! Flavors like Poultry Perfection Rub, Maynard's Memphis Style BBQ Seasoning and Rub, Roast and Prime Rib Herbed Rub and Bodacious Bean Dip just to name a few. Miner's Mix is a family-owned and operated company from the Sierra Nevada Foothills. Available on Amazon.com, and MinersMix.com.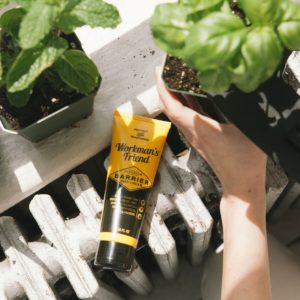 Works like a protective glove: Workman's Friend skin cream offers superior barrier skin protection from exposure to skin irritants like grease, chemicals, grime, glue, dirt, paint and plant oils like poison ivy or poison oak by creating a protective barrier layer on your skin's surface. Feel confident when you dig in your garden that your hands are protected from whatever they might encounter because you applied a preventative layer of Workman's Friend + no need for harsh scrubbing simply wipe away any dirt right off your hands.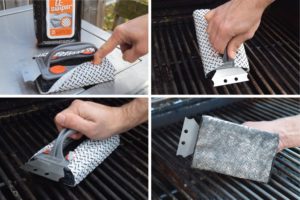 This bristle and wire-free grill cleaner is the safest and most effective way to remove the grease and grime from your grill. The Q-Swiper is loaded with features to help clean grill grates easier, too! The moist, food-safe, tough cleaning wipes that you put on the Q-Swiper grill brush will swipe away and absorb grease from cooking surfaces while the powerful omnidirectional 3D cleaning nodules help swipe away tough grill grime. Built into the Q-Swiper grill brush handle is a stainless-steel scraper to help remove burnt-on food. The scraper has handy side grooves to help clean between the grates as well.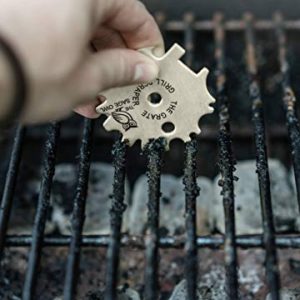 When the stubborn bits won't come off, you may need a little more muscle. On average, there is one ER visit every 3 days from someone eating a piece of wire from a standard BBQ cleaning brush that stuck to their food. The Grate Grill Scraper allows you to clean your BBQ grill without the danger of swallowing a wire bristle. Use discount code SAGE0110 to get 10% off on any item from The Grate Grill Scraper in Amazon.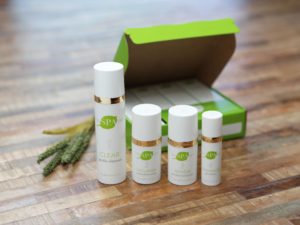 Perfect for men or women, but let's give the guys some love. The Daily Essentials 4-Step Skincare System, designed to cleanse, nourish, protect and revitalize your skin and is suitable for all skin types. It is clean and non-toxic, without any hidden harmful ingredients. Get your skin clean and vibrantly healthy in time for a great start for summer.
For Her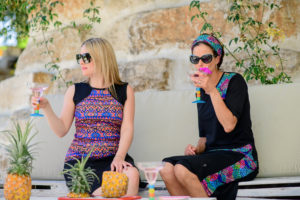 HydroChic specializes in activewear for a variety of shapes, sizes, and ages. Their clothing is lightweight, breathable and quick-drying so you're always comfortable in them. HydroChic's clothing doubles as swimwear with highly sun-protective fabrics. They also have mastectomy options! Fan favorites are the sports bra, swim bandana, rash guard, and swim shorts.
Did you know over 60% of the ingredients found in mainstream deodorants and antiperspirants are so toxic they are banned throughout the world, just not here in the US? EKC Deodorant is different – first, it's organic, all natural and made in the USA! No Toxic Chemicals. No Aluminum. No Kidding. The deodorant contains no toxic chemicals, aluminum, glycols, parabens, sulfates, or zinc salts. Second, they donate a tube to women and girls in need for every tube sold. EKC is all about giving back and they donate to numerous organizations such as Sherry Strong and Girls on the Run. Third, you can have EKC delivered on a monthly basis, so you never run out- or just purchase separately to try it out and see the difference for yourself.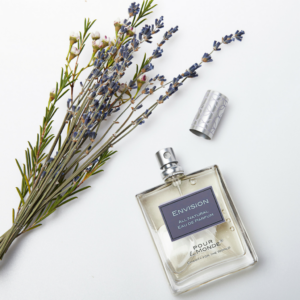 Many medical professionals have a hard time wearing perfume due to patients sensitivities to the chemicals in them. Pour le Monde is the only certified 100% natural fine fragrances on the market that medical professionals can and love to wear! Use coupon code NURSE25  for 25% off any bottle.
Get this convertible beach Sarong – a bathing suit cover that transforms into a shoulder bag with a handy pocket. It was created by Angela Lee Diaz, founder of SHOLDIT – a premiere line of uniquely patented functional fashion items. Angela created the SHOLDIT brand in Nebraska with a $20 sewing machine and now has multiple items under the SHOLDIT brand (most notably the "Infinity Scarf"). On top of being an entrepreneur, she's a mom!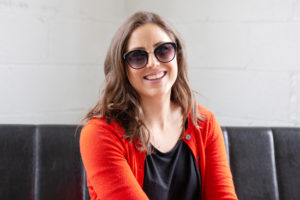 A perfect blend of throwback style with modern detailing, these rounded Westend New Albany sunglasses with an enamel finish are a contemporary nod to a time when jukeboxes were king that'll keep you perpetually dressed to the nines.
nixit is your new summer essential. A soft, flexible and suction-free menstrual cup, nixit has a unique circular shape that makes it easier to use than traditional menstrual cups. It holds more than 4 super tampons worth of flow and can be used for up to 12 hours at a time, perfect for those long days sitting by the pool, or hanging out on the beach. No more worrying about tampon strings or leaks this summer!
Tempt Me Off the shoulder Two Piece Swimsuit high cut with stunning color design takes the bathing suits to the next level, very creative. Wearing crop top on the shoulders with a maxi skirt or dress creates a square neck, super flattering. Cute hollow out print, retro high waist & classy high rise stripe show off your curvy, modest yet modest.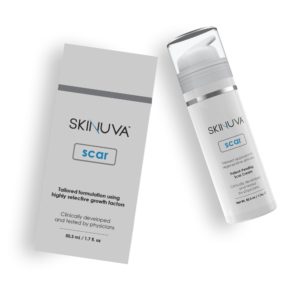 Summer is here, and it's the time of year that no one wants to conceal their imperfections under layers of makeup. Skinuva Scar Removal Cream is the next generation scar cream that doesn't conceal imperfections, it heals them – nearly 2X more than silicone cream alone.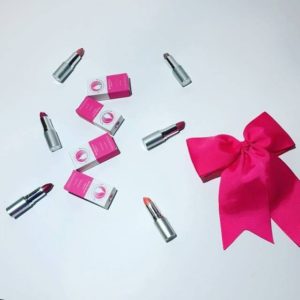 Donore Cosmetics is perfect for summer as it is 100% organic and toxin-free, so you don't need to worry about clogging your pores during the warmer months. Each product is handmade with a focus on creating natural, safe beauty products.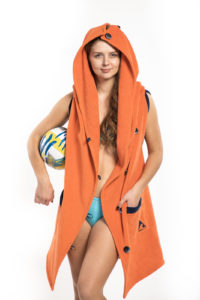 Have you ever had to carry your towel or even multiple towels to pool or beach? Is it not the most frustrating part of the planned relaxing time-out? That's why the Amber Towel was invented. It's an oversized hoodie towel that can be put on and worn like a robe.
Enhance your summer romance with high-quality pheromones! Pairing powerful pheromones & scents, Eye of Love pheromones increase confidence, boost attraction & enrich professional, personal & intimate settings.
On the go this Summer? Rather than lugging along your whole makeup bag to the gym, pool or beach, just throw The Pocket Palette into your bag! The Pocket Palette is a single-use, full face, travel makeup kit that allows you to carry your beauty basics in the palm of your hand! The palette includes mascara, lipstick/cheek tint and bb cream making it the perfect essential to include in your beach bag or purse! You can purchase a 3 pack or 10 pack and select your choice based off of your skin tone, with four options from light to dark.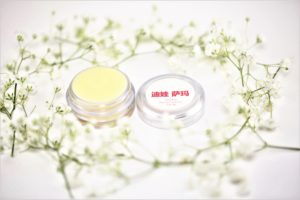 The Tevia Rose Lip Conditioner works as a great base for women who wear matte and drying lipsticks. It has organic Honey, Jasmine Extract, and Kokum Butter. It also has the aroma of Jasmine and Pineapple which is great for summer and a best friend! Use code TEVIAROSE15.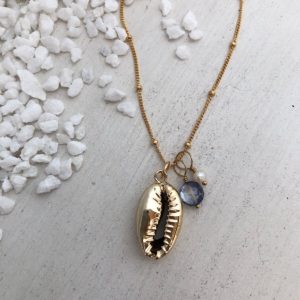 Perfect for your beach look, this is the quintessential summer charm necklace! Available in 14kt gold filled or sterling silver and in four popular lengths, this necklace features a gold plated cowrie shell, mystic coin stone and freshwater pearl accents. Each piece is individually crafted by local artisans in the USA.
For Work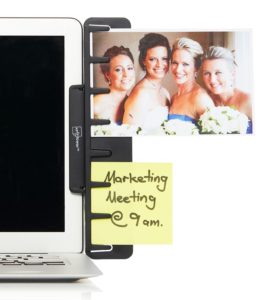 Love sticky notes, but find your desk littered with them? Need a more efficient way to store your notes so they are easily accessible and won't get lost? The NoteTower Monitor Mount is the revolutionary note and copy holder that is creating a buzz by all those who use it. It organizes your sticky notes, so they no longer clutter your desktop, displays your favorite photos that keep you inspired and holds your documents for easy viewing. It mounts directly to laptops, tablets and thin desktop monitors. It comes with a mounting bracket for easy mounting to LCD Monitors as well. Easily un-clamp it from one device and attach to another.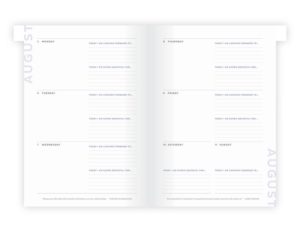 This planner spans August 2019-August 2020 and is the perfect accessory to keep yourself organized this Summer! Whether your organizing your summer plans, planning your fitness/meal plans or just looking for some new inspiration – this planner has you covered! My Infinite Agenda allows you to keep track of your daily commitments and goals, while also planning ahead. It is an agenda, daily planner, gratitude journal, vision board and goal-setting tool all rolled into one! Get inspired and keep track of your plans no matter where you go!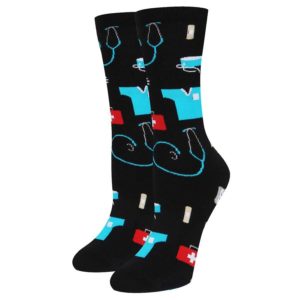 Happypop has socks for men, women, and kids, but our favorites are these nursing socks! Have some fun with your footwear on your next shift, or find a pair for any occasion and take 10% off with SUMMERSALE.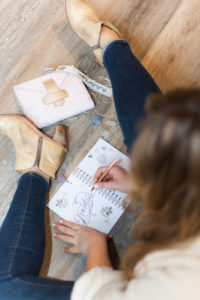 Because Love's Love Heals Journal creates an outlet to navigate the wide range of emotions that come along with a diagnosis, all while reminding the patient with cancer that she is loved and supported. More than a traditional journal that is just blank pages in a book, it is a complete kit for heartfelt personalization from the gifter and provides a medium to make the difficult conversation and emotions around cancer a creative and individual experience filled with love.
PlaneAire™ Surface & Air Purifying Travel Mist is a scientifically-proven antibacterial, antiviral mist that is made with 100% pure certified organic essential oils and fruit-derived ingredients that eliminate 99.99% of bacteria commonly found in airplanes and on surfaces when traveling. Once the non-aerosol, non-staining fine mist is sprayed, the plant-based product kills MRSA (Methicillin-resistant Staphylococcus aureus), Salmonella enterica, Staphylococcus aureus and Pseudomonas aeruginosa within minutes. PlaneAire™ evaporates immediately, leaving behind a fresh, soothing and herbal scent, and no bacteria returns for hours.