Attending college is an everyday challenge that can drive you nuts from time to time. And, it doesn't really matter what subject you major in. Be it chemistry or nursing; you will face a variety of issues and challenges in both cases. But, in the case of future nurses, you can add many hours of practice to an already busy schedule.
How can students handle the load? And how can they ensure academic success with ease? Answering these questions on your own can be rather hard. But we are here to help you out! In this article, we've gathered the top eight handy tips from a graduate nurse that will help you get on the right track and make your college studies easier. Let's dive in!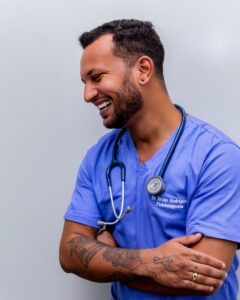 Get Help When You Need It
Many students prefer to handle all study-related problems on their own. While this approach is common, it is absolutely counter-productive. According to a graduate nurse, it is much wiser to get professional help when you really need it. You can find it at WritePaper – a reliable academic writing service. With its help, you can handle your daily challenges faster and easier.
At the same time, turning for professional help can save you plenty of time. This way, students can ease their load and get more time to focus on things that matter, such as practice, test prep, or their jobs. So, don't hesitate to use this tip to your benefit, and you will be doomed to achieve academic success!
Identify Your Learning Style
As a future caregiver, you will be expected to acquire and process a huge volume of information while attending college. This involves the basic job-related terms and procedures, titles and descriptions of various diseases, etc.
There is no need to say that memorizing such a huge amount of data is hard. Thus, you might need to go the extra mile to ensure success. By suggesting you "go the extra mile," we mean that you need to identify your learning style. After doing this, you should be able to study and memorize the learned material faster and easier. Trust us; this will help you become a better student and help a lot outside the school's walls!
Study a Little Every Day
One of the most common mistakes students make is giving up on their studies for most of their time and believing that they will be able to cram the entire program in a few days (or even hours) before the test. Needless to say, this approach is not effective at all. So, the next tip we have for you from a graduate nurse is to study a little every day.
Whether you are a full-time or distance student, this tip will help you set yourself up for success. As was already mentioned, nursing is a very broad field that implies studying a wide array of materials. If you choose it, you will have to be very organized in order to graduate successfully. Thus, learning something every single day is the best approach.
Focus on What Is Covered in Class
We have to admit that curriculums in the US best colleges are designed very carefully, with your future career needs in mind. Therefore, the material your professors cover during every lecture is always of the utmost importance. So, if you want to succeed in college and beyond, you want to focus on what is covered in class.
This tip can help you in many ways. First of all, it will make you better prepared for your tests because professors always cover topics that will be on each exam during their lectures. Secondly, it can also help you save plenty of time. Most likely, your instructors will assign many textbook chapters and outside resources that you will have to review every week.
Covering such a huge range of materials is very time-consuming. But, if you focus on the topics and key points that were covered in class, you can study for the next lesson more efficiently and save lots of time.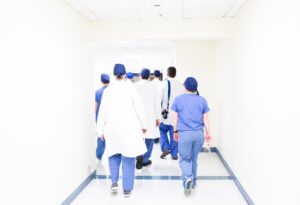 Stick to the Nursing Exam Study Guide
Every practicing nurse will confirm that one of the ultimate goals of acquiring a degree in this field of study is to be able to pass the NCLEX test and get a job in the future. Therefore, graduates from such programs always recommend current and future students center their studies around the test's study guide.
How will this help you? First and foremost, it will put you on the right track in terms of what areas you need to focus on in order to nail the exam. Also, you will know for sure how the test questions are being formulated and represented.
As a result, if you use this tip, you will be able to prepare for your licensing test better and field more confidently when taking it.
Learn to Read Effectively
As mentioned earlier, you will most certainly have to read lots of material every week as a nursing student. We've already shared with you one tip that can help you save some time. Now, here is one more – learn to read effectively to save even more time.
How to do this? Master the art of skim-reading! Skimming is an efficient reading technique that enables you to read large volumes of text faster without compromising the amount of data you can retain. If you master this skill, you will be able to handle your reading assignments easier and without wasting too much time.
Join a Study Group (Or Create Your Own)
Conducting personal study sessions during which nothing and no one will distract you from the material is important. But, studying in a group is also important.
According to research, students who study together with their peers can retain up to 90% of the information they cover during each session. On the contrary, those who are learning alone retain only 10%.
Joining a study group can have numerous advantages. First of all, it provides moral support and encouragement. Also, it helps you stay motivated. And most importantly, being in a group of peers, each of you can master the hardest topics and improve your overall academic performance. So, don't hesitate to leverage this tip to your benefit!
Don't Neglect the Importance of Taking Breaks
Lastly, one more tip we have for you from a graduate nurse is to take regular breaks and never neglect the importance of doing so. While it can feel like a good idea to spend nearly 100% of your time studying, it is actually not. Pushing yourself to the limits all the time will only lead to burnout and a drop in your academic performance. But, if you recognize the importance of breaks and take them regularly, you can avoid a wide range of issues and ensure success.
To be more specific, taking breaks will help you stay focused and motivated. Also, it will help you retain more information. Lastly, it will help you prevent burnout and a variety of related physical and mental health problems.
These tips should help nursing students succeed in school. So start using them to your benefit right now to uncover your full potential and survive through college with ease!