Finding your go-to place to relax & recover can be a lot. Demand for Massage in San Diego has rocketed since the pandemic, so Scrubs Magazine decided to bring you the top 5 massage studios in the City. We've done the research for you and even tested them out. We looked at online reviews, price, and just our own good judgement of the vibe inside.
Some studios even offered Scrubs Magazine a discount, so check the below and mention us when you call.
Mellow Massage Pacific Beach
Mellow is taking San Diego by storm, with 4 locations in just two years and more to come, once inside you'll see why. This studio is Located right on Grand just a couple of blocks from the sand, Mellow Massage Pacific Beach is the flagship location. From the moment you enter, all of the busy-ness of the outside world melts away. You're greeted by calming earth tones, soft lighting, and unique pier pillars that carry a piece of local history.
The price was on point for what you get. We saw Michael Gonzalez who has been with the company a while, and told us that they focus on education as their number 1 priority, and you can tell. The massage was probably unlike anything we've ever experienced before, it was THAT good. Their average score is 4.9 out of 5 stars, so it's as close as you can get to being perfect.
Treat yourself to an hour of bliss, and you can also choose from a variety of add-ons, like cupping, hot stone, and lymphatic drainage. Scrubs Mag readers get a 20% discount, just mention us when you call.
Book: online or call (619) 821-8210
Chiropractique
With two locations – in Mission Hills and in North Park – Chiropractique is best-known for its chiropractic work and acupuncture. Don't sleep on their massage services, though! Whether you've had some kind of injury or just need to give some fresh life to your muscles, this team is knowledgeable and creates a plan for your needs.
Their Google rating is a solid 5 from hundreds of reviews, in fact, both locations are rated 5 stars and have nearly 200 reviews each. When you don't trust a factory type setting to get you realigned, this spot are the people to call!
Scrubs Mag readers get a 20% discount, just mention us when you call.
Book: online or call (619) 269-9909
Mellow Massage College Area
Mellow Massage makes a second appearance in the top 5 with its College Area location. Their newest location, it's quickly risen to the top in the neighborhood with a 5-star rating across 115+ reviews since opening in 2022, and it's the only Massage Studio in the area with a solid 5 stars.
For people living in La Mesa, Rolando, or the surrounding areas, this local gem is your best bet for an hour of heaven. Live a little further? It's still worth a short drive. Scrubs Mag readers also get a 20% discount on this location.
Book: online or call (619) 821-8210
Grotto Massage & Day Spa
If you live in North County, massage prices can be errr, pricey. So we looked for alternative options for those wanting to save a little. And if you want something a little cheaper without compromising on quality, Grotta Massage in Carlsbad is a great option – Right off the 5. We recommend trying a foot massage. Unfortunately, we couldn't bag any discounts, but since the price point is a lot lower, you won't need it.
Book: online
Skin Habit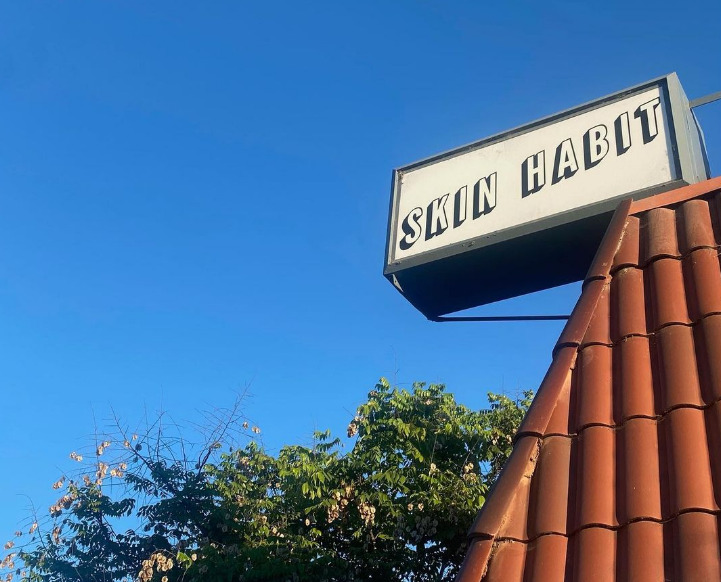 Skin Habit is almost a cult, with an extremely loyal follower base. With a focus on facials, you feel like your face is getting a massage for an hour! Adding some shoulder, chest and back massage to the mix and you leave feeling like you've visited Heaven!
With two trendy spots in Pacific Beach and North Park, Skin Habit has become one of the best spots for a facial in San Diego. Try tacking on a neck and shoulder massage with any of their facial options, especially if you spend a lot of time sitting. Skin Habit also does brows, lashes, and waxing, so it's a one-stop shop for all of your facial skincare needs.
Both locations have a 5-star rating, so you'll be taken care of whichever one you visit. No discounts, but check their website and social for any monthly specials.
Book: online or call (619)-906-0955
*A link in this post has been Sponsored by a studio in this list. This did not alter our review process, or our expected criteria on how each company was ranked.