Pediatric dentistry has grown tremendously over the years, and there are indications that it'll continue to do so. The number of pediatric dentists is likely to increase as a result of this growth. Dr. Khuong Nguyen believes this trend will also help boost the accessibility of pediatric dentistry services. Growth in this field is welcome since it helps cater to the treatment needs of many children with untreated dental caries and other conditions.
Such decay complications require urgent treatment to avoid poor eating habits and other adverse effects. Having poor oral health often affects kids' self-esteem, negatively impacting their ability to socialize normally.
The expansion of pediatric dentistry is good for a lot of reasons. Here are some of them.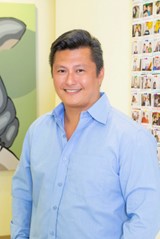 Increased accessibility
Kids in the early 2000s now have more access to quality dental care than 10 years ago. It has been a steady increase from then on. This trend ensured that children of varying ages benefited from preventative care. Practitioners also educated parents and children about the importance of dental hygiene and preventative care. Dr. Nguyen expressed satisfaction that this progress continues as states and other stakeholders work tirelessly to address kids' oral health needs.
Seeing growth trends translating to increased accessibility of dentistry services to kids of all ages is something exciting for Dr. Khuong Nguyen. As the field expands, more practitioners are spreading to underserved areas. It's good for patients of all backgrounds to take advantage of the expansion.
Low-population areas often have to travel long distances to access quality dental care. Thankfully, an ever-increasing number of dentists are establishing practices in remote areas. As a result, parents and young ones living in rural areas are learning about the importance of preventative care.
According to Dr. Nguyen, increased accessibility allows dentists to assist special needs children. Specialists in pediatric dentistry get extra training on how to take care of kids with special needs.
Increased referrals
Dr. Khuong Nguyen expects the expansion of dentistry to boost the number of referrals initiated by primary care physicians. Such a trend will further promote growth in the field. Policy changes can also complement these activities to maximize accessibility and collaboration.
There's no denying that pediatric dentistry is a critical service that contributes to overall quality healthcare for communities.
The role of residency programs in improving accessibility
Another key issue that most analysts agree on is that residency programs still play an integral role in dentistry. Dr. Nguyen benefited immensely from a residency program before starting his practice. The program provides a practical way for practitioners to work in underserved communities throughout the United States.
An additional benefit of the programs is encouraging dentists to open practices in remote areas, improving the accessibility of critical dental care services.
Dr. Khuong Nguyen's professional background
After bachelor's degrees in biology and dentistry, Dr. Nguyen gained considerable experience treating kids at his practice. He's a fellow at the American Academy of Pediatric Dentistry and a distinguished member of the American Dental Association. He treats kids with cavities and other dental conditions.