Dr. Kishor Wasan has a view that Pharmaceutical Innovation is an integral part of compassionate Health Care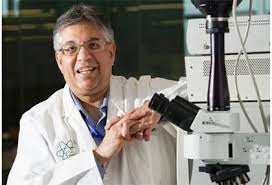 Kishor Wasan is heavily invested in pharmaceutical research to relieve neglected tropical diseases. He co-founded and is the co-director of the Neglected Global Diseases Initiative at the University of British Columbia.
Dr. Wasan is also an adjunct professor and Distinguished University Scholar of the Faculty of Pharmaceutical Sciences at the University of British Columbia (UBC) and an adjunct professor of urologic sciences at the medical school at UBC.
But Dr. Wasan strongly believes that developing novel pharmaceuticals is only part of the solution to the global problem of Neglected Tropical Diseases.
Neglected Tropical Diseases, also known as NTDs, are a collection of communicable diseases that create health and personal burdens for 1.4 billion people in 149 countries. Left untreated, these diseases can result in death. They often create permanent disability, thwarting human potential and perpetuating cycles of poverty, inadequate education, and disease.
Intense pharmaceutical research has led to breakthroughs in providing affordable, transportable, safe, and effective medications for NTDs. Although critical to treatment and recovery, new pharmaceuticals are only part of a holistic response to these diseases.
Kishor Wasan points out that an effective response to global neglected diseases must include:
Case finding. Health care providers on the ground must identify the individuals in need of treatment.

Disease surveillance. All NTD programs face challenges in strengthening institutionalized post-elimination disease surveillance. This surveillance requires a shift from campaign-focused, disease-siloed programming to routine surveillance and response. These efforts face significant financial, logistical, and epidemiological challenges.

Integrated disability prevention. It is not enough to control, eliminate, and eradicate NTDs. It is also necessary to provide the resources that enable those affected by them to acquire the adaptive devices, education, and social support to avoid lives of disability and missed opportunity.

Community engagement. Strategies for eliminating NTDs, especially those involving water, sanitation and hygiene (WASH) problems, have traditionally been top-down in nature. Although these programs have remarkably successfully eliminated problems such as schistosomiasis and diarrhea, there is always a danger of recidivism when authority figures are removed from the picture. Participative, community-based efforts are more robust and sustainable than top-down interventions. They are also less likely to confine themselves in disease silos.

Integrated vector control management. Many established vector control interventions are effective against multiple diseases. Consolidating vector control programmes to tackle several diseases simultaneously creates a more cost-effective system and, therefore, a more sustainable reduction in the burden of disease.
Dr. Kishor Wasan notes that one size does not fit all in the global fight against neglected tropical diseases. Novel pharmaceuticals must be deployed in the context of internationally accepted, standard operating procedures that make them sustainable. Pharmaceuticals are almost by definition aimed at controlling a single disease. Still, the global response to neglected diseases must address not just a single disease or a collection of diseases but endemicity and national priorities.