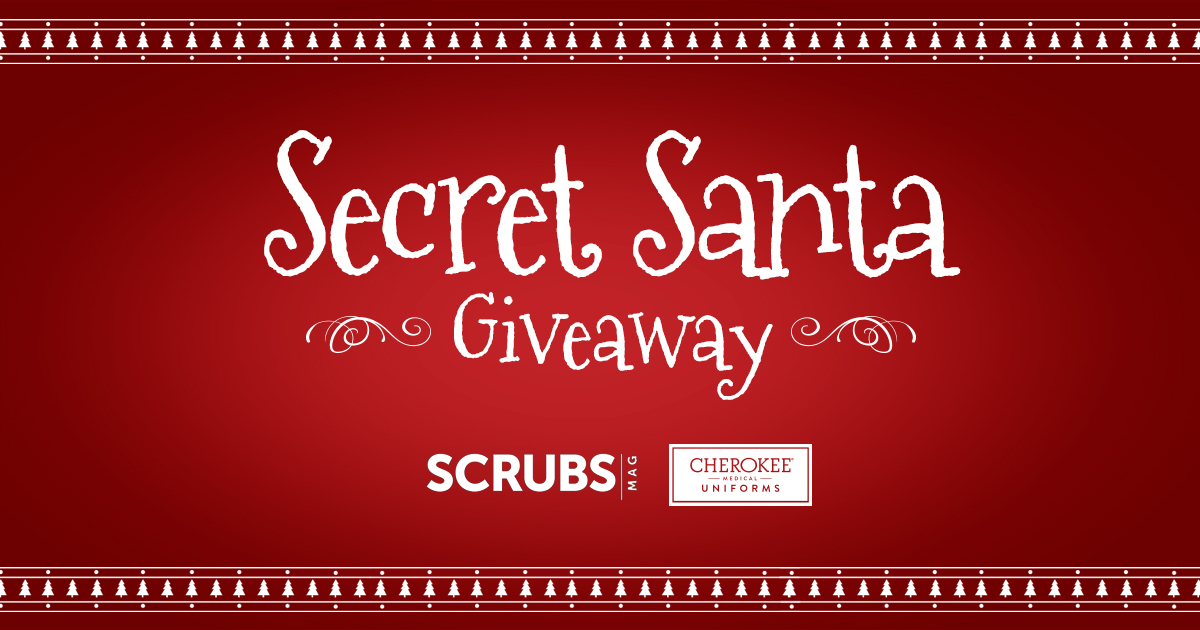 Overview
To continue the tradition of our annual giveaway during the Holidays, Scrubs Magazine is partnering with Cherokee Uniforms to deliver a Secret Santa Gift Basket stocked with tons of swag worth cheering about!
How it works
We all know someone who could benefit from some extra love during the Holiday period. Do you know a Nurse, Doctor, Veterinarian or anyone in the medical field who would love a Holiday surprise? Nominate them at ScrubsMag.com and tell us why they should receive a gift package from Scrubs Magazine and Cherokee Uniforms. For showing your goodwill, we'll send you the same package!
Prizes include:
1 set of Cherokee Uniforms
Littmann Stethoscope
Infinity Footwear
Katie Duke x Cherokee Uniforms Scrubs
Infinity Compression Socks
SmartBoost Laundry Additive
Plus many, many more to be revealed on our social channels.
Full prize package worth over $5,000!
Get involved
Scrubs Mag and Cherokee Uniforms is giving you the chance to do good this year, by giving back. Nominate your favorite person in the medical field and tell us why they should get this awesome gift from Doctor Santa. We'll announce the 10 winners total on January 7th. Our panel of judges at ScrubsMag HQ will be reading every story, so make sure you give us all the details.
You also need to be following these accounts on Instagram:
@scrubsmag
@cherokeeuniforms
@snarkynurses
Giveaway Form
Entries are no longer accepted. Thank you for your participation.
Terms and Conditions
Sponsored by Cherokee Uniforms