Introduction
In the fast-paced world of healthcare, medical professionals often find themselves with limited time to attend to their personal grooming needs. With long shifts and demanding responsibilities, finding a reliable and efficient place for haircuts and grooming becomes a paramount concern. Enter Maverick's Barbershop, the latest newcomer in 2023 that has revolutionized the healthcare grooming experience. With its innovative approach to convenience, quality, and style, Maverick's Barbershop has earned its title as Scrubs Magazine's Best Newcomer of the year.
The Unique Offering
Maverick's Barbershop stands out in the crowded marketplace with its unique offering tailored to the needs of medical professionals. Understanding the time constraints faced by healthcare workers, Maverick's Barbershop provides a seamless experience designed to fit into their busy schedules. With online appointment booking, extended operating hours, and strategically located branches near medical facilities, medical professionals can easily fit grooming sessions into their packed routines.
The Medical-Themed Ambiance
What sets Maverick's Barbershop apart is its thoughtfully crafted medical-themed ambiance. Upon stepping into the barbershop, clients are greeted with an atmosphere that instantly resonates with their profession. The decor features a blend of vintage medical equipment and sleek modern design, creating a comforting and familiar environment for healthcare workers. This unique approach not only pays tribute to their dedication but also serves as a reminder that they, too, deserve to unwind and be pampered.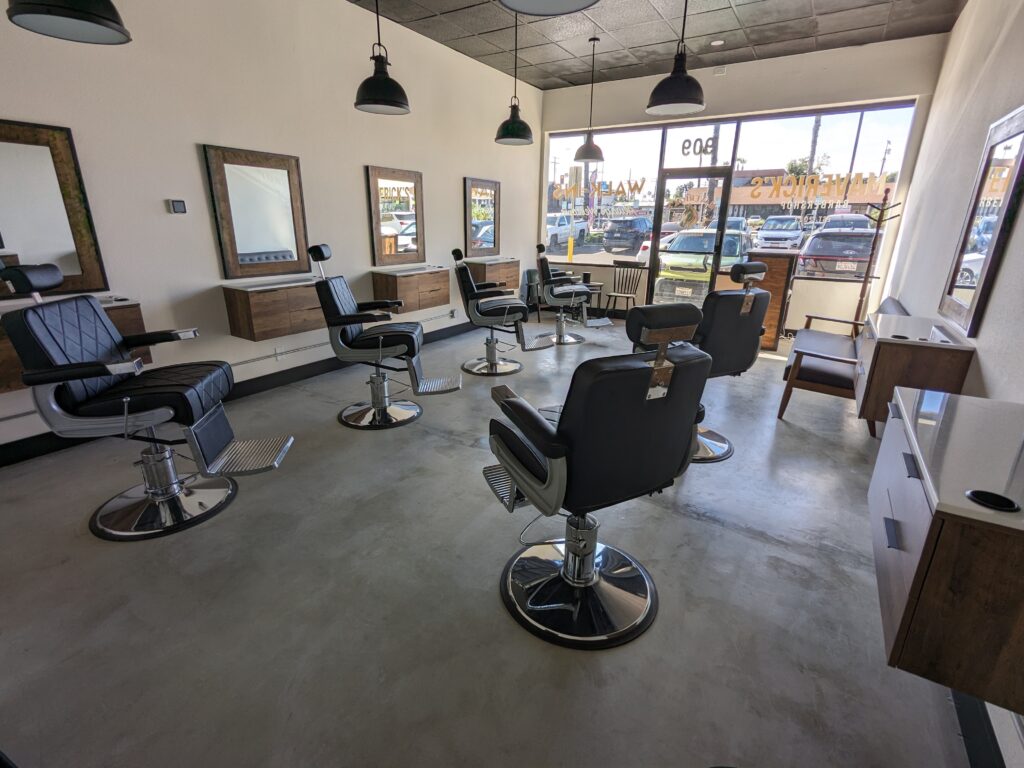 Top-Notch Services and Expert Stylists
At Maverick's Barbershop, quality is never compromised. Their team of expert stylists is highly skilled in catering to diverse hair types and grooming preferences. From classic haircuts to trendy styles, they excel in delivering a personalized experience tailored to each client's preferences. Moreover, they use top-of-the-line grooming products that prioritize the health of hair and skin, ensuring that medical professionals leave feeling refreshed and rejuvenated.
Community Initiatives and Support
Maverick's Barbershop believes in giving back to the community that supports them. They actively participate in various health-related initiatives, collaborating with medical charities and foundations to contribute to the well-being of patients and healthcare workers alike. This sense of social responsibility resonates with medical professionals, creating a sense of camaraderie and shared values.
Customer Experience and Loyalty
The barbershop's commitment to exceptional customer service has earned it a devoted following among medical professionals. Maverick's Barbershop values every customer and strives to create a warm and friendly atmosphere that fosters lasting relationships. Their loyalty program offers exclusive benefits and discounts, encouraging clients to return and enjoy a consistently excellent experience.
Conclusion
Maverick's Barbershop has quickly risen to prominence as the best newcomer of 2023 for Scrubs Magazine, revolutionizing the healthcare grooming experience. Through its commitment to convenience, quality, and style, Maverick's Barbershop has become a go-to destination for medical professionals seeking top-notch grooming services. By crafting a medical-themed ambiance, providing expert stylists, and supporting community initiatives, the barbershop has successfully won the hearts of healthcare workers and earned their loyalty. As they continue to expand their presence throughout San Diego and nationwide, Maverick's Barbershop is undoubtedly making a positive impact on the healthcare community, one haircut at a time.