Nursing Strike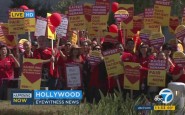 ___ Hundreds of Kaiser Permanente nurses hit the picket line on Tuesday to kick off a seven-day strike, calling for a deal that includes increased pay and staffing. Registered nurses at Kaiser's flagship Los Angeles Medical Center started picketing at […]
The Vikings may have lost to the Saints last night, but the Vikes support for Minnesota nurses is as strong as ever. See what select players have to say about nurses.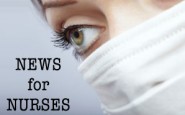 Concerned about patient safety, 900+ nurses plan to strike. Some people think the nurses are being selfish.
After months of tense negotiations, the Minnesota Nurses Association has reached an agreement with 14 Twin Cities hospitals. But all is not well for Twin Cities nurses.
Healthcare is changing — and nurses are fighting hard to avoid becoming economic losers.
Minnesota nurses manage to preserve their pensions, seniority benefits and health plan. Nurse-patient ratios — cited as a key concern — are not part of the agreement.
The Minnesota Nurses Association is fighting for mandatory nurse-patient ratios. Hospital executives insist that such ratios are unnecessary. What do you think?
California nurses want break nurses assigned to each shift to maintain nurse-to-patient ratios and increase patient safety. What do you think of their proposal?
Minnesota is on the verge of the largest nursing strike in United States history. In a show of solidarity/publicity stunt, one hospital CEO is voluntarily foregoing his pay until the contract dispute is resolved.
Some nurses in New York are skipping the festivities all together. See why they feel insulted, rather than honored, by a proposed luncheon.
Nurses from around the country are crossing the picket line to work in Philadelphia. Are they mercenaries — or angels of mercy?