Spring 2015 Print Issue
Hear a recording of Florence Nightingale from 1890 in this incredible video!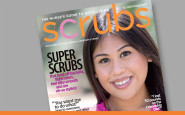 Have you picked up the latest issue of Scrubs yet? Here are some highlights from the Spring 2015 issue!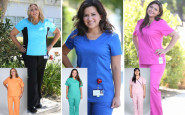 These three nurses gave weight loss a shot with the help of a corporate health program, and we think these before and after pictures say it all.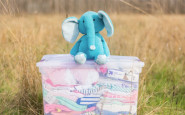 Lyndsee Wunn, a pediatric nurse, wants to improve the foster care system. It's no small task, but she's succeeding. Find out how she's doing it here.
Artists throughout history have celebrated nurses in their works. The Columbus Museum of Art in Ohio has brought many of these works together in a new exhibition called "Shine On: The Art of Nursing."
We explore the cause of effects of nursing's most formidable occupational hazards, as well as a few simple steps that can be taken to help curb them.
Nurses are demanding to know what's really being done to curb the threat of superbugs. We're here to bring you up to speed.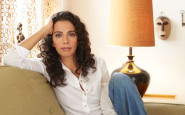 Monia Sayah, an RN with Doctors without Borders, prefers "lucky" over the term "hero." Read on for more from this exemplar humanitarian nurse.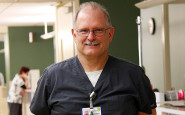 Dave Hobler's engineering career was cut short by a stroke caused by a rare bacteria. See how the experience led him to become an RN.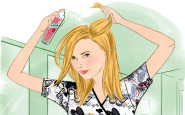 Nurses—we get it. Identifying niche beauty needs, along with solutions, can be a real headache. Which is why we're here to hep.
It's a story that many a nurse is sure to recognize: Lifelong friends Rachelle Saturnino, 25, a surgical telemetry nurse at Glendale Adventist Medical Center in California, and Jonnica Buen, 24, fresh out of nursing school, wanted to lose weight—a lot […]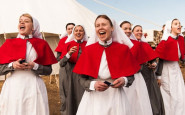 This year marks the final season Nurse Jackie, so if you need a new captivating nurse series to start binging on, you may want to check out Australia's "ANZAC Girls."