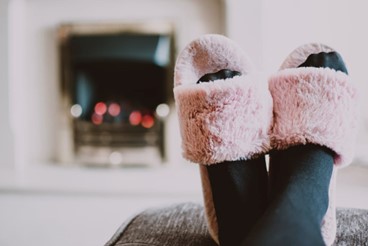 It is no secret that nurses are overworked, underpaid, and handle people in some of the hardest times in their lives. So when that PTO rolls around, you might feel like you have to have something to do every day.
If you're coming off a run of night shifts, you're probably going to want to have a day where you adjust to being awake in the daytime again and sleeping at night. And if you've got little ones at home, you're probably looking forward to hanging out with them too!
So what can you do to make the most of your annual leave?
Culture
When was the last time you managed to watch something at the theater or check out an art exhibit? When you are busy taking care of others and all of the emotional and mental space that it takes up, going to a museum might be the last thing on your mind on a regular week.
But now you have a little bit of time off, throw on your best culture vulture outfit and head to a local gallery or museum. Choose one with a coffee shop or some eats for extra enjoyment.
Nature
Depending on the time of year, packing up and heading out for a day amongst the trees and sky can be just what the doctor ordered. Traveling between home and the wards or offices can mean you are lacking in all that good stuff that nature brings.
Ahead of your outdoor adventure, see if there are any friends or family that are free, and all go together. There is nothing quite like getting social while outdoors. Fill a flask with some warm tea or coffee, and pack a few sandwiches so that you have some sustenance to keep you going.
Alternatively, if you don't feel much like hiking, a picnic, and a really good book can be the unwind that you are looking for.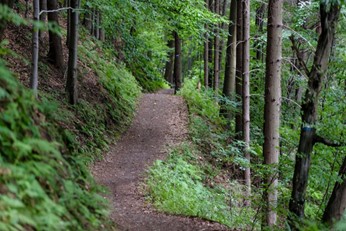 Mobile gaming
Perhaps what your body is crying out for is a few days of laying in bed, playing games, and reading articles online. Mobile phones are one of the best sources of entertainment, and the best part is you only need to move when you need the toilet or some food (which you can even order on your phone).
While there is a stack of great mobile gaming apps, mobile casino games are some of the best titles to play, with games ranging from slots to poker to suit every player. And to make it even better if you are lucky enough to win, there are casino providers with fast payouts so you can have your winnings instantly!
That Book
Everyone has a book on their list that they never seem to have time for. Well, your annual leave is the perfect time to get THAT book read. If you don't have the book waiting for you on your shelf, try to remember to order it to be delivered at the start of your annual leave so you can get straight into it.
You can combine your good book with the great outdoors or a really good cafe and coffee.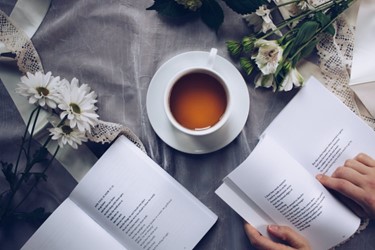 Massage
There is no doubt about it, nursing is physically demanding, and that can leave your shoulders taught and your back with more than a few knots. As soon as you know which days you have off, book a deep tissue massage and get those hard-working muscles relaxed.
If a back or shoulder massage isn't your thing, consider some reflexology, a facial, wash and blow dry or any other form of getting your body worked. It is proven to be relaxing and releases any pent-up tension.
Cook
If your version of cooking usually ends up being rushed but delicious – to get everyone fed before you head out the door or just after you get home, then it's time to shake it up a bit. Leave the takeout for another day, and find a recipe that you have always wanted to try.
Since you've got a few hours spare, you can create something really delicious if you are in need of some inspiration, head to a streaming service like Amazon or Netflix and check out some of the food shows!
For the ultimate in comfort, though, try your hand at baking bread from scratch and let the freshly baked bread smell waft around your home – make sure you have some real butter ready and waiting to melt into it when it is freshly cut.
Rest
Perhaps the single most important thing that you might want to do, and really should do, is make sure that you rest and rejuvenate as much as possible while you are on your annual leave. Breaks are few and far between – so make sure you listen to what you need, and if that is a day on the sofa under a blanket – do it!