Taking care of one's mental health is extremely important, especially for students.
High school students often have to write research papers for multiple subjects. To deal with the stress, some students choose to buy research paper online; it's easy to do now for cheap.
Here are some important stats that put things into perspective:
Adolescents are now

40% more likely

to be depressed as compared to ten years ago.

Around one in six teenagers are likely to make a suicide plan, as revealed by

this study.

The average stress level in students is also much higher, according to the same study.
Buying research papers online is a great way to take some of the stress off your shoulders.
But now, there are several other ways to deal with the stress of high school life. Using mental health apps to deal with negative emotions is one of them. As revealed by Deloitte, more than 20,000 mental health apps are available right now.
All of these can be used to deal with anxiety and depression on the go. And in this article, we will be taking a look at the top ten mental health apps out there. Some of them are free to use, and some include additional paid features that provide a better experience.
Top 10 Mental Health Apps for Students
1. Calm
Calm helps you establish self-care habits and encourages you to change your lifestyle for the better. It has features for personal as well as business use.
There are several issues that Calm can help solve. It reduces stress and anxiety, helps boost sleep quality, improves focus, and maintains self-improvement goals. There are many other extra goals that you can use the app to achieve as well.
There's also calming music and soundscape that helps you release stress and anxiety.
It is free to use, but there are several features that get unlocked with the paid version.
2. Happify
Happify helps you manage stress by using science-based games. It has been developed by leading scientists, who have carried out a lot of research in the field.
It is easy to use and can be implemented into your daily routine as well. This way, you are more equipped to enjoy a positive environment to aid learning.
Alongside stress management, Happify also allows you to improve your emotional well-being and mental resilience with the right tools. The app is free to download and use, but you can upgrade to Happify Plus to enjoy bonus features.
3. Headspace
Headspace is among the most popular guided meditation apps in the world. Through a gradual learning process, the app shows you the intricacies of meditation. This is particularly helpful for increasing focus while working on research papers.
And one by one, you unlock its many benefits. Meditation is a great tool for students to boost their attention span, improve focus, and deal with stress. This is true especially if they fall in the nursing niche, where the pressure is ever-present.
The app offers you a free trial period, after which you will be asked to choose a pricing plan. Depending on your meditation goals, there are several models that you can choose from.
4. 7 Cups
7 Cups provides a unique solution for people, and students, to deal with negativity. There are real listeners available 24×7, who will listen to, and help you with your struggles.
There are over 300 free mindfulness exercises that you can try out. Moreover, the app also has several fun activities that can keep you engaged. You can connect to other users from anyplace, anytime, and will always have someone to talk to.
If you're feeling alone, there are chat rooms and community forums ready to lift you up. It's always difficult to deal with loneliness as a student, but with 7 Cups it gets easier to be heard.
5. AllTrails
Going outside is the age-old solution to having a rough day or a bad mood. AllTrails allows you to do just that, by providing you with the best routes around you.
While it isn't a dedicated mental health app like the others on this list, it is a very helpful tool nonetheless. If you need to blow off some steam, you can check up on the best hikes or trails near you.
As a student, it's easy to get tired working on a lengthy research paper. And in such a case, taking a walk or a bike ride outside can be a refreshing experience.
6. Balance
Balance is a personalized meditation app that is created just for you. It asks you questions about your goals, the way you meditate, and the challenges you face.
This way, it is able to provide you with a tailored meditation guide. The great thing about Balance is that the more you use it, the more fine-tuned the recommendations will get.
It only focuses on the information you provide, and will change the meditation process according to your unique needs and goals.
7. Moodfit
Moodfit provides you with daily exercises to build mental resilience. It is a very effective tool that helps you achieve personalized mental health goals and a better lifestyle altogether. As a result, instead of choosing to buy research papers, you can work on them yourself as much as you can.
The app encourages you to establish healthy habits and also helps you improve your sleep patterns. The standout feature of Moodfit is gratitude journaling. This helps you stay positive and be content with your surroundings even in difficult situations. The app intelligently monitors your mood and the factors affecting it.
This way, you are much more aware of things that affect you negatively. And with the exercises, you can train your mind to steer clear of them.
8. Reflectly
How do you develop a good habit of learning and avoid distractions? One easy way out is to develop discipline and ward off negative thoughts – something Reflectly can help you with. It is a journaling app that uses AI to keep a track of your entries. That's not all – it scans your input to help structure your thoughts, and break out of negative patterns.
AI-based analysis helps generate the best solution for the problems you face on a daily basis.
Users are encouraged to journal on a daily basis. This is important to identify and eliminate negative thoughts. Much like Moodfit, the aim is to provide you with a better lifestyle based on what you struggle with.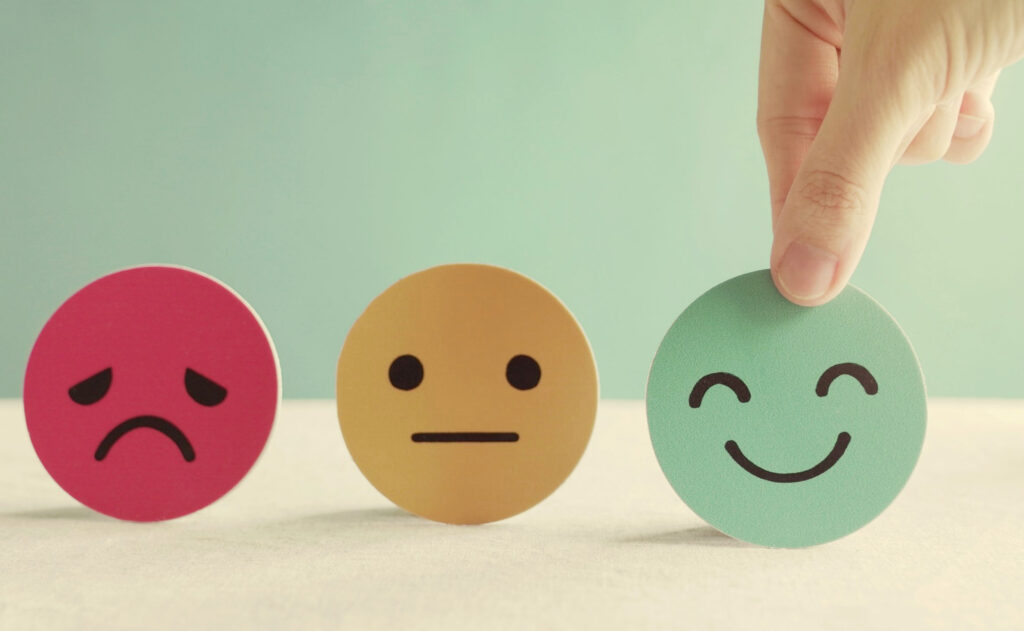 9. Shine
Shine is an app that helps you learn skills to maintain mental health on a daily basis. You are taught the fundamentals of staying calm and collected at all times.
You can subscribe to their personalized plans, which give you a strategy meant only for you. With the subscription, you also gain access to the Shine community.
The app uses the information you provide to help keep track of your health. And you can also talk to mental health experts, who will guide you through the worst of days.
10. Talkspace
Talkspace helps you gain access to a mental health professional from anywhere. You can schedule sessions at regular intervals or can book a single session if things get really bad.
After a brief survey, you'll be provided with a list of professionals best suited for you. From there, you can choose the therapist that you like the most. Talkspace aims to help you maintain your mental health in an environment that you are comfortable with.
Parting Thoughts
As a high-school or college student, you can buy research paper to help you out in a pinch. But it is also vital to maintain your mental health to get the best out of your education.
Dealing with the stress of everyday life alone can be a huge burden to bear. And these ten apps can help you through your challenges and build a better and more positive lifestyle in due course.