There are countless nurses making a difference in healthcare today. Every time you help a patient you are changing their life for the better. These five nurses exemplify the meaning of leadership. They have created programs and won awards for changing the way we care for others and ourselves. Here are five inspiring nurses who should be on your radar:
Dr. Teri Murray
Dr. Teri Murray is a nurse anesthetist and professor at Duke University School of Nursing. She is also the founder of the nonprofit organization, Partners in Health and Navajo Nation COVID-19 Relief. Dr. Murray has been a leader in providing COVID-19 relief to Native American communities, which have been disproportionately affected by the pandemic.
She has also been a tireless champion for increasing diversity in nursing education. Her research focuses on health inequalities and the social determinants of health that can prevent people from accessing healthcare. She currently serves as the Chief Diversity & Inclusion Officer at Saint Louis University School of Nursing and is a member of the American Academy of Nursing's Expert Panel on Cultural Competence and Health Equity.
Pat Cullen
Cullen is the general secretary and chief officer of the Royal College Nursing, which has been organizing strikes in the U.K. to increase nurse wages. She has long been at the forefront of the healthcare labor movement for years. She was appointed the RCN Northern Ireland director in 2019 when nurses were about to go on strike. Cullen oversaw a three-day standoff, which eventually led to better pay and a safer working environment.
She has always said that "nursing is in her blood," which is what drove her to climb the ranks of the RCN. She was inspired to become a nurse after seeing her sister come home from work in her nurse's uniform. "I remember thinking, even at that young age, it was just incredible how much she was able to touch people's lives," she said.
Cullen has always made a point to stand up to injustice throughout her 30-year career. As a young nurse, she called out her employer for enacting a "heartless" policy that punished patients who behaved badly by taking away their sweets.
"I just felt that was such an injustice. Patients on the wards couldn't cope without their own personal belongings," she said. "I think I did win it; I felt great about it." And she is still leading the fight against injustice today by striking for better wages.
Dr. Angela Amar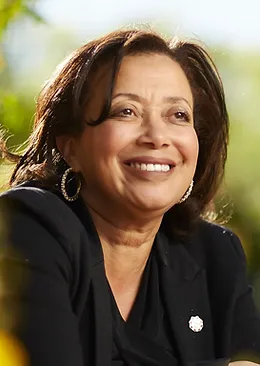 Dr. Angela Amar is a nurse and professor at Texas Tech University Health Sciences Center. She is also the founder of the Community Health Outreach Program, which provides healthcare services to underserved communities in Lubbock, Texas. Dr. Amar's work has been recognized nationally, and she has been named a fellow of the American Academy of Nursing.
She currently serves as the Dean of Nursing at the University of Nevada Las Vegas where she is developing the next generation of nursing curriculum with new programs devoted to advanced education, forensic medicine, and nursing policy.
Her path into the industry started when her dad fell ill when she was still in high school. "I really admired the nurses who took care of him. I'd always liked science and wanted a career where I'd connect with people. Nursing was the perfect choice for me," she said of her decision to get into nursing.
Dr. Jennifer Wiler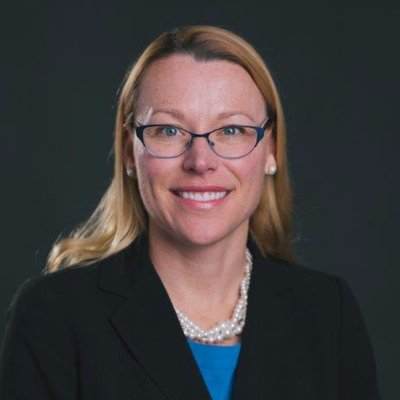 Dr. Jennifer Wiler is a nurse and professor at the University of Colorado School of Medicine. She is also the founder of the Women's Initiative for Health and Safety in Emergency Medicine, which focuses on improving the health and safety of women in emergency medicine. Dr. Wiler's work has been recognized nationally, and she has been named a fellow of the American Academy of Nursing.
Despite only being a mid-career physician, Wiler has made a significant impact on the industry. She is the only emergency medicine representative to the American Medical Association Specialty Society Relative Value Scale Update Committee (RUC), which makes recommendations to Medicare about evaluation of physician work influencing national physician payments. She also mentors and teaches nurse managers and physician medical directors at the University of Colorado Hospital and Colorado Children's Hospital when it comes to areas of leadership, operations, safety, and process improvement.
Faith Adole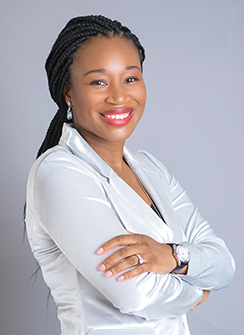 Faith Adole is the founder of U-VOL, or the United Vessels of Love Foundation, a non-profit organization devoted to increasing access to clean water and healthcare services in developing countries. The group performs missions all over Africa providing medical outreach, health education, clean water, hygiene, sanitation, and other healthcare sustainability projects.
"Like many of my nursing colleagues, I started out my nursing career in the acute care setting hospital after my baccalaureate program," Adole said of her journey into philanthropy. She is currently pursuing a doctorate in executive nursing leadership and an MBA degree at Johns Hopkins University. All her work as president of the organization is unpaid and performed on a volunteer basis. She is Nigerian-American with a deep personal tie to the African continent.
"Although I felt deeply connected to direct patient care, I returned to further my studies and became an advanced practice nurse because I cared deeply about patient advocacy and wanted to provide patients with a greater voice in healthcare," she added. "I soon developed my love for healthcare leadership once I understood the power and great influence nurses have on the advancement of the profession and on the actual healthcare treatment and delivery within our communities."
This post is sponsored by Heartsoul Scrubs