About Alma G
As the owner of one of New York City's top salons, Alma G. often shares her favorite beauty secrets with friends and clients including Rosario Dawson, Jamie-Lynn Sigler, Rachel Roy and Keri Russell. Russell even coined the phrase "Alma-tized" when first describing Alma's innovative approach to creating her new 'do. The Alma Salon is at 38 E. 21st Street, New York, (212) 353-0600, almasalon.com.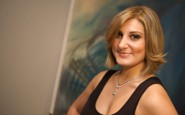 Many of you stuff it in and out of a cap throughout the day, you pull it back to get it out of your face, you clip it off your eyes, and then, at the end of your shift, you're stuck with a 'do you wouldn't sport to a monster truck rally, let alone out on the town.

You're probably hard on your hands, and your nails and cuticles take the brunt of it. But with the right tools, you don't have to settle for frightening fingertips.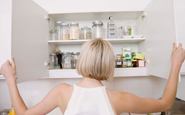 Many of my clients and friends complain about how expensive it is to keep up their hair. They mistakenly think that high-priced products are the only way to deliver celeb-status locks. I tell them there are plenty of little things we can do to keep hair healthy, shiny and beautiful—without spending a dime!