About David Blumenkrantz
David Blumenkrantz's professional experience includes an eight-year stint doing documentary work and freelancing in Africa, where he traveled extensively covering a wide variety of relief and development-related social issues. He ran a photography training course for Eritrean freedom fighters in Asmara, and spent more than two years running an information department for the Undugu Society of Kenya, an organization dedicated to improving the quality of life for street children and the urban poor. Upon his return to the United States in 1994, Blumenkrantz worked for the Los Angeles Times and various other publications as a freelance photojournalist. In 2004 he joined the journalism department faculty at California State University, Northridge, where he teaches documentary journalism and photojournalism.
He went into the battle zones of Iraq and Afghanistan to evacuate the wounded, but the stress caught up to him. "Seeing patients missing arms, eyes, legs—that is stressful, not only to them, but also to those who care for them. It took me almost a year to recover…."
Coffee? For Joseph and Christina, it's a life necessity. They met in nursing school, married, then made a surprising choice: Raise their two young children during the day and both work while the kids sleep. Sound complicated?
78-year-old RN Lillian Goodman, active and vital as ever, shares her expert advice and thoughts on how nursing has evolved.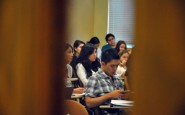 Disaster struck. One year later she started nursing school and has never looked back.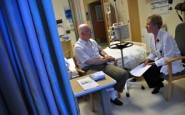 Jakel estimates she has seen "hundreds of deaths in 27 years" on the job. "It doesn't get easier; it gets different," she says.
It took a near-death experience for Walsh to gain a full appreciation of the true nature of her calling. Being a patient allowed her to see nursing "from the other side of the bed rail."