About Grace O
Combining her passion for food and a lifelong commitment to promoting a healthy lifestyle, Grace O has created FoodTrients®, a unique program for optimizing wellness. Grace O is a fusion chef with a mission: to cook up recipes for sustaining a long and joyful life that are built on a foundation of anti-aging science and her work in the health care industry. Mixing foods and unique flavors culled from a lifetime of travels from Asia to Europe and America, Grace O encourages young and old to celebrate a full life that embraces diversity. Lifestyle tips, age-defying recipes, and secrets of the healing properties of food are the centerpiece of FoodTrients™–all available through cookbooks, e-newsletters, and FoodTrients.com.
As a nurse, you undoubtedly have seen firsthand that the health of our arteries is so important for longevity. Try these foods to keep your own ticker healthy!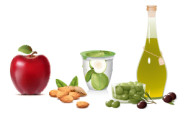 For busy nurses who don't have the time to let sniffly symptoms keep them down and out, these foods that help reduce allergy symptoms can be a lifesaver!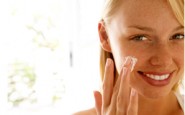 Dry skin…blotchiness…whatever your beauty emergency may be, there are fast, healthy ways to pump up your skin to a radiant glow and your hair to a glossy shine.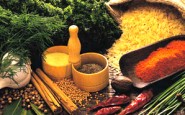 For nurses who are at high risk for chronic back pain and other injuries, here's one MUST-DO tip that will help keep you out of the hospital bed.