About Jim DeMaria
James DeMaria, RN, BSN, is Vice President of Renal Care Registered Nursing Services, located in Nanuet, N.Y. Founded in 1991, Renal Care Registered Nursing Services provides acute kidney dialysis services to some of the northeast's largest hospitals and caregiving facilities. While having had no formal business training, James has excelled as an entrepreneur, a role he must balance with his responsibility as a nurse, husband and father, and is always on call, explaining, "You never work harder than you do for yourself." He is also cohost of "Nurse's Station," a new audio podcast by and for nurses.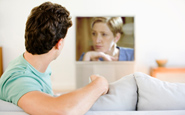 Nurse Jackie is the new show on Showtime that features Edie Falco (of The Sopranos fame) in the lead role of—you guessed it—Nurse Jackie. After watching the first episode, it took a little while to sink in: Did I just see what I thought I saw?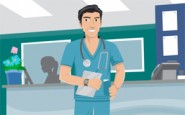 Nursing is only a woman's profession? Wrong. Men aren't emotionally suited to nursing? Wrong. Oh, and male nurses are just "wanna be" doctors? Puh-lease.
As professionals who must soldier on through the heartbreak of this ultimate loss, we can become immune to the inevitability of our own mortality.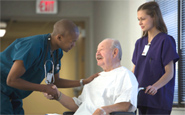 Yes, you'll want to arrive with the right attitude and learn the names of your coworkers. But there are others you should meet, too, such as the maintenance people and the unit secretary….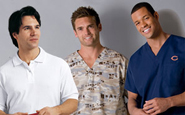 If you're a T-shirt-and-jeans kind of guy like me, you may need some on-duty fashion advice. Here are my DOs and DON'Ts if you want to be taken seriously.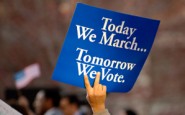 Think about it. How many nurses are there in this country? Whether on the local, state or national level, we could stand up for the things we believe in.
I started studying the Chinese martial arts a little more than four years ago, and I have to say that my time there has helped me to find "me." At first, it was just something to get into better shape.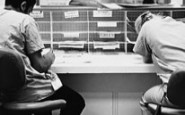 We asked our nurse expert Jim DeMaria to draw a parallel between the layoffs of the 90's and today, and what we can learn from them during these economic hard times.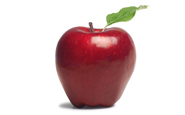 We wash our hands. We brush our teeth. We wear seatbelts. But even with healthcare prices soaring out of control, we still see insurance companies ignoring the value of preventive behaviors…
Most nurses are "go-getters" by nature, meaning they usually find a way to get the job done, often thinking in new and creative ways, to accomplish the task before them. It is this attitude or mindset that one can use to overcome layoffs if they occur.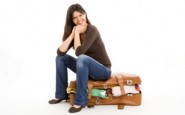 For every specialty, there's a shoo-in personality for the job. If you're considering travel nursing, possessing these five traits could put you over the top…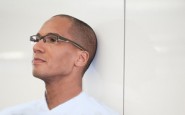 We witness death in the course of our work, many of us daily. As professionals who must soldier on through the heartbreak of this ultimate loss, we can become immune to the inevitability our own mortality. As Jim DeMaria reflects, sometimes it takes the death of a loved one to inspire us to think about our own end of life, and how we wish to depart.