About Kathleen D. Pagana
Kathleen D. Pagana, Ph.D., RN, is a keynote speaker and bestselling author. She recently wrote The Nurse's Etiquette Advantage: How Professional Etiquette Can Advance Your Nursing Career. She is also the coauthor of Mosby's Diagnostic and Laboratory Reference and Mosby's Manual of Diagnostic and Laboratory Tests. These books have sold more than one million copies and have five language translations. Please visit Kathleen's Website at kathleenpagana.com.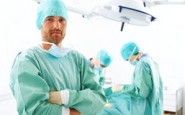 "There's a doctor in our unit who is notorious for being in a bad mood…all of the time. He's unfriendly to the patients, barely tolerates his fellow physicians and is a monster to the nurses."
"As a new graduate, one of my biggest challenges has been calling a physician on the phone. I often feel flustered and unsure of myself. Then they get frustrated. Can you help? Does this get easier with experience?" —Flustered on the Phone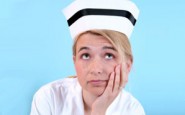 "My hospital is considering a dress code (as in certain colors and styles of scrubs) for nurses. I'm unhappy with this idea because I like being able to wear whatever scrubs I want…"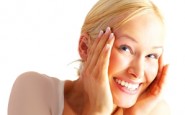 One thing I never learned in school, and haven't figured out as a nurse, is how to handle embarrassing situations in the clinical area?