About Martin Chitwood
Our legal analyst talks how to stay safe at work. As nurses, our job is to nurture and heal our patients anyway we can. As medical professionals, and caregivers for our patients, abuse is something that's hard to imagine. If […]
As nurses, we treat many patients whose medical care is relevant to an insurance claim or a court case. This is part of why accurate charting and accurate medical records are so important. For these patients, the details […]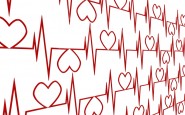 As medical professionals, we make difficult decisions every day. Among the most challenging decisions that face doctors and nurses are those that concern the end of a person's life. Death is a natural thing, and it's something that every human […]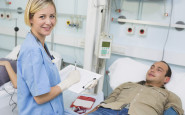 Martin Chitwood, Scrubs Magazine's resident attorney gives more tips on how to stay legally protected. As a licensed professional, nurses have an ethical and legal responsibility to their patients. The standards you are held to are extremely high, and can […]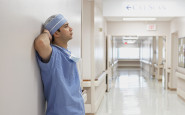 Are You Prepared For a Medical Malpractice Suit? Our resident Legal expert, Martin Chitwood talks medical malpractice and how it's a form of personal injury law where the actions of a health care provider, the treatment facility, or both, have […]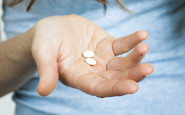 Jennifer Whalen, a nursing home aide from Pennsylvania, has been sentenced to prison for 12-18 months for purchasing and giving her 16-year-old daughter abortion pills she bought online. What do you think about the verdict?
Regardless of what questions get thrown your way, there are a handful of interview questions you should never be asked as a nurse.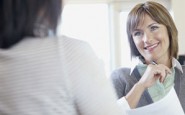 Sure, you'll field some colorful questions in your interview. Some perhaps TOO colorful. See what's legally allowed — and what's not.