About Nancy Jo Bush and Deborah A. Boyle
Nancy Jo Bush, RN, MN, MA, AOCN, is an assistant clinical professor and lecturer at the UCLA School of Nursing. Deborah A. Boyle, RN, MSN, AOCNS, FAAN, is the oncology clinical nurse specialist at the Chao Family Comprehensive Cancer Center at the University of California, Irvine.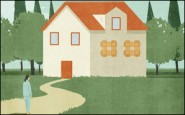 Answer these questions to find out if you show yourself the same compassion you show your patients and everyone else in your life.