About Rich Bluni
Rich Bluni, RN, is the author of Inspired Nurse and a national speaker and coach for Studer Group. The title of which he is most proud, however, is nurse. Bluni has worked in Adolescent Oncology, Pediatric ICU and Trauma ICU departments, and served as a Pedi flight and transport nurse. A Licensed Health Care Risk Manager, he has served as ED Nursing Manager and Director of Risk Management and Patient Safety. Bluni works to improve patient outcomes and to encourage the spirits of nurses and all healthcare professionals who have answered the calling to serve others with their hands and hearts. Bluni and his wife, who is also a nursing professor and former ED and Trauma nurse, live in Boynton Beach, Fla.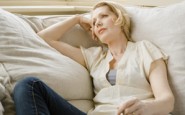 Have you ever caught yourself thinking, "Dr. X stresses me out!" or "Nurse Y makes me so mad!"? Well, actually, YOU make yourself mad and YOU stress yourself out. Here's how to see the good in your coworkers…and learn from the tough days.
Are you a "jelly donut is half full" or a "jelly donut is half empty" kind of nurse? It all comes down to gratitude, and here's the funny thing about it: The more you want gratitude, the more you want it. The more you give it, the less you need it.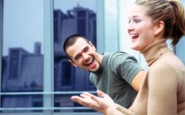 We nurses have the best stories, don't we? Our stories can make you cry so hard you can't see and laugh so hard you can't breathe, and can be so risqué that if you tell them out loud, you might cause civilians (non-nurses) to faint.