About Robyn Priebe
Robyn Priebe, RD, CD, is the Director of Nutrition at Green Mountain at Fox Run. A healthy weight loss retreat for women only, Green Mountain at Fox Run offers a proven healthy lifestyle program that teaches how to eat instead of starve, move our bodies for pleasure and physical well-being, and manage stress and negative self-image for health and healthy weights. In operation for 37 years, Green Mountain pioneered the non-diet approach to achieving and maintaining healthy weights. You can learn more at www.fitwoman.com and on their blog at http://www.aweightlifted.com.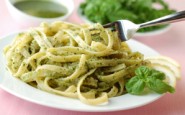 Breakfast: Three huge cups of coffee or three Diet Cokes. Lunch: "What's that? Who gets a lunch break around here?" Snack: Anything scrounged in the nurse's station, like that leftover banana bread…
Let's tackle the problem of meal skipping. Nurses most commonly miss out on a serious lunch, as work demands get in the way of finding time to eat.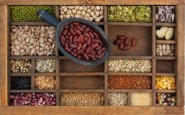 Are you one of those nurses who are notorious for skipping meals and then eating unhealthfully when you get a free moment? Recipe to the rescue!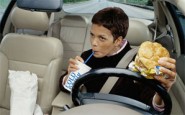 If you find yourself skipping meals, then coming home STARVING and eating whatever you can grab, there is hope for you. Really!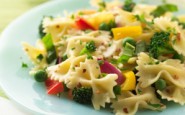 Make this one ahead of time and pop it in the fridge. The beauty of the recipe is that you can pick your favorite noodle, add in chicken or salmon, put in all sorts of your favorite veggies…or take out what you don't love. Pasta salad is super forgiving that way…