About Sharon Sayler
Sharon Sayler trains, counsels and coaches professionals to become stronger, more influential communicators and leaders. Her latest book, What Your Body Says (and How to Master the Message), will help you take your communication skills to the next level and achieve the results you want—stronger relationships, influential leadership and compassionate responses! To order the book, visit sharonsayler.com.
I recently read the following instructions on delivering bad news to patients: "First, stand when addressing the patient, so they know who's in charge." Stop right there…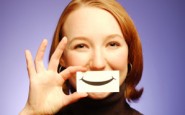 Holidays can be great — but not exactly stress-free. We'll show you have to leave the stress behind.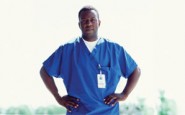 Did you know that putting your hands on your hips makes you look ready for a fight? Here are 8 emotions you didn't even know your body was projecting.