About Theresa Brown, RN
Theresa Brown, RN, lives and works in the Pittsburgh area. She received her BSN from the University of Pittsburgh, and during what she calls her past life, a PhD in English from the University of Chicago.
One nurse ponders the difficulties of staying within the bounds of social acceptability without suffering from social isolation.
How do you learn to cope with fear on the job? Find out how one nurse finally learned to manage the breathless anxieties of nursing.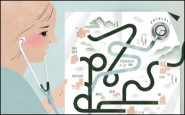 Choosing a specialty is a very personal matter. Some nurses take a direct route, but for others, it's a long and winding road.
Death and disease may be all in a day's work, but they can take a terrible toll on your soul. Although it's never easy, sometimes just the simple pleasures of life off the floor can provide the perfect antidote.
When she left the hallowed halls of academia for the hectic halls of the hospital, this RN finally found her true calling.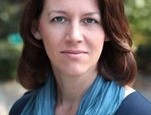 "He was aggressive, confrontational. But more than that, his voice had an edge to it that, I'll reluctantly admit, scared me." How hard is it for you to admit when your job has become too much?