About Vinod Somareddy
Vinod Somareddy, DPT, is president of Reddy-Care Physical Therapy in Great Neck, N.Y. Reddy-Care is a leading physical therapy practice specializing in manual therapy for a variety of musculoskeletal conditions. For more information, see reddycare.net and you can also visit the Reddy Care blog at http://reddycarephysicaltherapy.blogspot.com.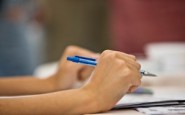 Lo has sufrido y lo has visto sufrir. El dolor de espalda parece inevitable en nuestra profesión, pero con estas pautas que te ofrecemos podrás prevenirlo.