Becoming a physician is a noble and rewarding career but requires hard work and dedication. One of the critical steps toward becoming a doctor is applying to medical college. This is a complex and competitive process that demands careful planning and preparation. The application is overwhelming, and it is essential to understand the procedure and requirements to succeed. This article unveils hints and strategies to apply for med school.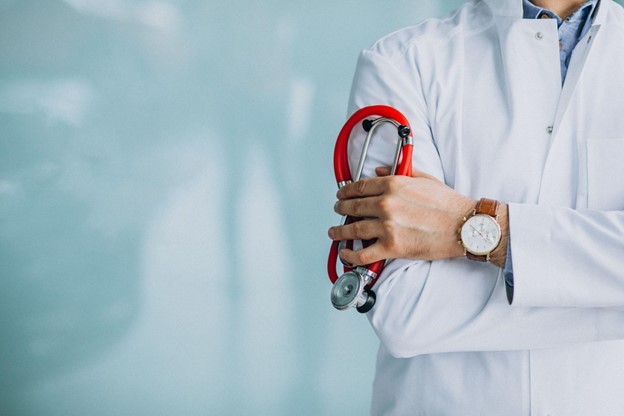 Tips on what you need to know before applying to medical school
Entering college to pursue your dream of becoming a doctor is difficult. It requires a solid understanding of what to expect before embarking on the journey. Here are some tips to help you navigate the process.
Research the different medical colleges
This is an essential step in preparing for your application. Look into several schools' curricula, values, and mission statements online. Here is why:
Think about where you want to live and attend school. Each American medical institution is located in a different region and may have unique features related to its location.
Look into the syllabus and structure of each school you are considering. Some institutions offer more practical lessons in clinical science. Meanwhile, others focus on research opportunities. Check the resources and support they provide each medical learner. This includes tutoring, mentoring, and career services.
Some of these colleges offer specialized programs, like a focus on primary care or medical research. Check whether these specializations align with your career goals.
Look into the criteria for getting admitted into each institution. This includes GPA, standardized test scores, and specific courses or experiences that are required or recommended. Some institutions require certain coursework or prerequisites. Meanwhile, others place greater emphasis on research or community service.
Look at each medical school's rank in academic excellence, research opportunities, and student satisfaction.
Understand the prerequisites
Medical students are required to have a distinction in biology, chemistry, physics, and math courses. You must meet these requirements or plan to complete them before applying.
Gain relevant experience and qualifications
Medical colleges seek students with strong academic backgrounds and relevant field exposure. Maintain a high GPA and take the necessary standardized tests to show your educational qualifications. Consider volunteering or participating in research opportunities to gain experience. This helps you show your devotion to the field and better understand what working in healthcare is like.
Showcase your qualifications
Medical schools are also interested in your personal qualities. With the high volume of applications they receive each year, standing out from the competition is important. You must have an exceptional assignment or essay highlighting your strengths and qualities. Seek assistance from a professional writer. You get a big advantage over other applicants by paying to write an assignment for me or a professional essay once. The Commission appreciates the desire and professional approach to work on the part of future doctors. It requires you to be the best of the bests to be among the shortlisted applicants. Also, learn to put your leadership and communication skills into your application.
Prepare
The application requires preparations, like writing an essay, gathering letters of recommendation, and preparing for interviews. Ensure you are prepared to invest the time and effort to succeed in the program and your future medical career.
Things to evaluate before applying to medical school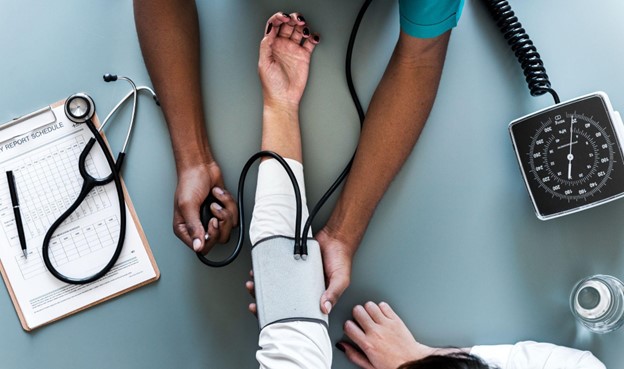 Pursuing a career in medicine is a significant commitment that requires careful consideration. As a competitive field, medical colleges consider those with the requirements for admission. Here are some of the most important things to evaluate:
Academic qualifications
A medical school requires a strong educational record, including a high GPA and competitive scores on the MCAT. Evaluate your past academic performance and consider whether you have what is needed to excel in a challenging medical school curriculum.
Personal qualities
Medicine is a demanding profession requiring high commitment, dedication, and resilience. You should clearly understand why you want to pursue a career in the field. Evaluate your motivations and determine if you have the necessary drive to succeed.
Check your personal qualities and consider whether you have the essential traits. This includes empathy, compassion, and strong communication skills. Pay attention to your circumstances. This includes your family obligations, mental health, and your ability to relocate to school.
Career objectives
Think about your long-term goals and how the school can help you achieve them. Evaluate premed students' specialties and career paths and see which aligns most with your interests and passions.
Letters of recommendation
A medical school requires college students to provide a letter of attestation. This can be from professors, healthcare professionals, or others speaking of their academic and personal qualities. Evaluate your relationships with potential recommenders. This will let you see whether they can write strong letters on your behalf.
Financial considerations
Medical school is a significant investment of time and money. Look at the financial implications of pursuing the career. This includes the tuition fees, living expenses, potential earnings, and job prospects in your chosen field.
Conclusion
Medical school application is a rigorous process. It requires careful planning, hard work, and dedication. Research each college, understand the prerequisites and prepare for the process before applying. Gain relevant experience through volunteering and research opportunities. Be prepared to invest significant time and effort into the application process. This includes writing a compelling essay and preparing for interviews. By following these steps, you will increase your chances of being accepted into the medical school of your choice.