While bedside manner and knowledge are equally important for nurses, there's one other surprising factor that has an impact on the way we are perceived by patients and colleagues: appearance. A recent study showed that nurses themselves deem others to be "good nurses" based on their appearance and outfits. Another study revealed that nurses wearing unconventional attire, such as colorful scrubs reduced anxiety among children in a hospital setting.
Appearances can be crucial for nurses, and we should strive to create a positive influence while still maintaining comfort and individuality. Although it can be difficult for nurses to express their individual styles because adherence to hospital dress codes is important for safety and sanitation, there are still a few ways to set yourself apart.
Here are four ways you can accessorize while on duty.
4 ways to accessorize while on duty
Lanyards
Lanyards are one of the accessories that nurses never leave home without. Most nurses are required to wear ID badges as part of their uniforms for safety and security. In fast-paced, high-stress environments like hospitals, it's vital that other healthcare professionals and patients are able to easily identify who's who.
One study found that the use of unique lanyards improved clarity of roles and responsibilities, communication, and task delegation, contributing to better admission flow, team leadership, accountability, and improved nurse confidence. If you want to be easily identifiable and add a little personal spin to your uniform, you can purchase unique handmade lanyards from Gooseneck Lanyards on Etsy or the Snarky Nurses website.
Glasses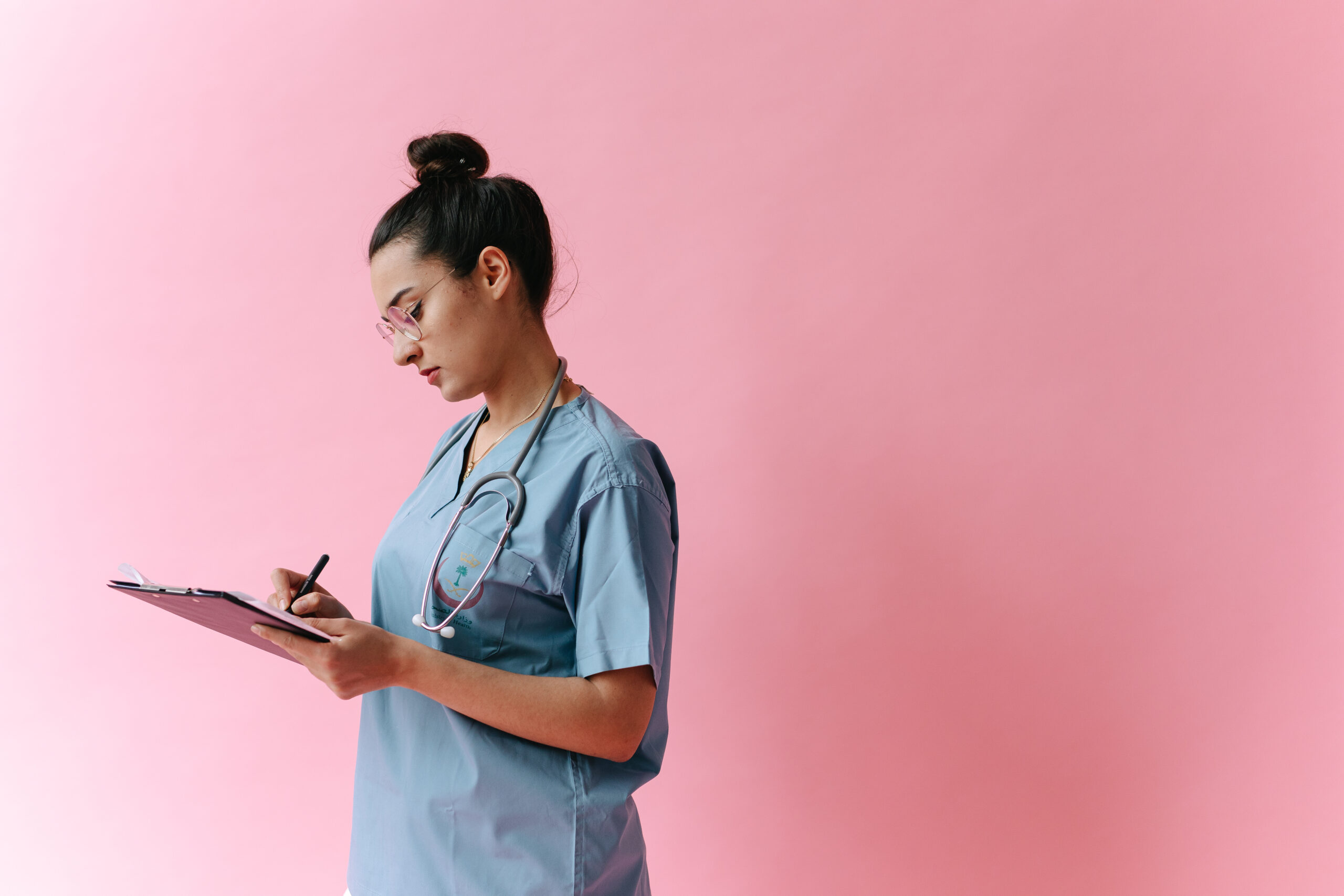 Interestingly, research published in the Journal of Advanced Nursing has documented the prevalence of computer vision syndrome (CVS) among nurses who utilize video display terminals during their shifts. Symptoms of CVS include blurred vision, eye pain, tearing, headache, and difficulty focusing. This can be compounded by other vision concerns such as myopia, but can be remedied through upgraded prescriptions and anti-glare and anti-blue light lens coatings.
If you're due for an update for your prescription glasses or need to adapt your lenses to prevent CVS, you can check out their website. They have some stylish frame options that can double as accessories to show your personality, like the Caracas frames by Michael Kors or the Aviator Optics from Ray-Ban. Their online store even allows you to choose between single vision, progressives, or just the frames, and they also accept most vision insurance plans.
Medical vests
It can get cold in hospitals, especially for nurses working nights, and an extra layer under or over scrubs can be useful. Medical jackets and vests are your best bet for staying warm and looking good. Heart Soul Scrubs's Break on Through Vest is designed with comfort in mind and is made with spandex, making it perfect for nurses who are always on the go. If you're on the hunt for something cozier, check out Cherokee's iFlex Zip-Up Warmer. Just make sure to double-check your facility's dress code before buying a vest to layer over your scrubs.
Smartwatches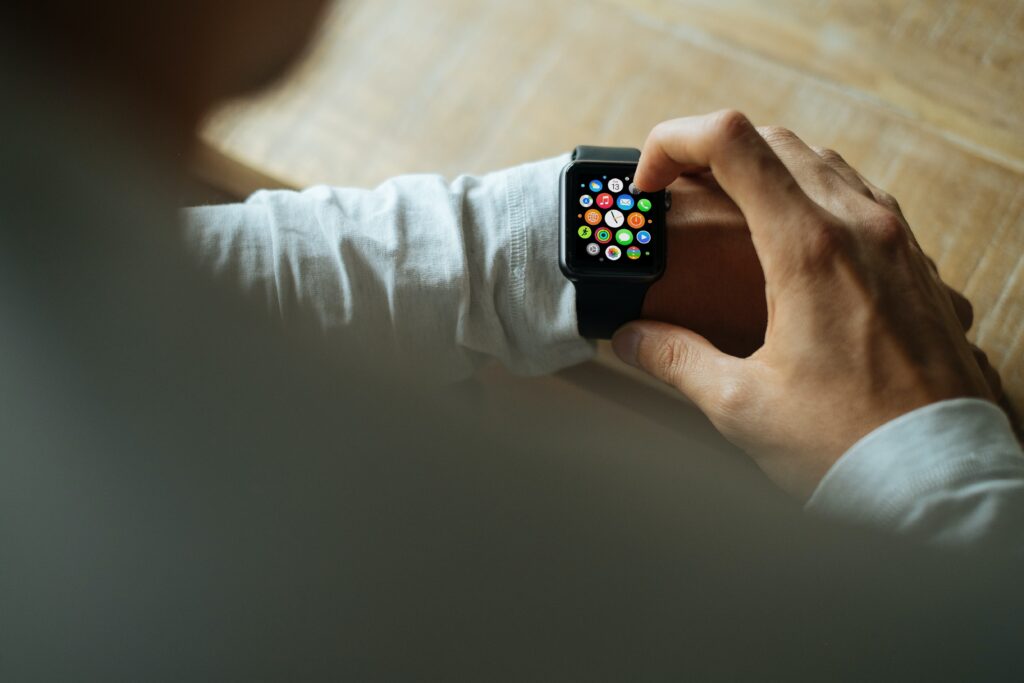 If you haven't heard, wearable technology is all the rage these days, even among healthcare professionals. Smartwatches like the Apple Watch have a wide range of features that make them the perfect work companion. In fact, the Apple Watch's ECG monitoring app was able to detect one nurse's irregular heart rhythm, allowing her to seek medical attention swiftly, which was especially crucial since she has a family history of heart problems.
The Apple Watch comes in an array of colors and can stream music, track sleep patterns, and check your blood oxygen levels. The built-in fitness app is also useful for tracking calories burned and records all daily activities, giving you an idea of exactly how active you are. Plus, you can customize straps for a more personal touch!
A regulated dress code makes the healthcare facility look and feel professional and reliable, giving patients a much-needed boost of confidence. However, this doesn't mean that you can't add a personal touch to your everyday uniform. Use the tips above to help you accessorize and flaunt your personality, as well as keep you healthy and safe as you work.
If you're interested in more content for nurses and other healthcare professionals, visit the Scrubs Mag website!