About Guitar Girl RN
Guitar (and now bass)-playin' rock-and-roll emergency room RN. I pulled the trigger and now I have a public blog - Guitar Girl, RN. Scary.
There's this clipboard nurse upstairs who has been trying to find ANY reason to "counsel" me.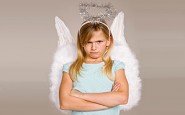 One stereotype of nursing that bothers me is that of nurses as "angels of mercy." We're expected to be a "cool hand on a fevered brow" or a sweet smile in a time of difficulty, or a shoulder to cry on—every day, every minute, every hour.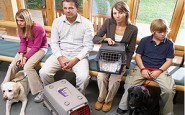 My visit to the vet was very amusing. It felt like being at work, except that I wasn't!