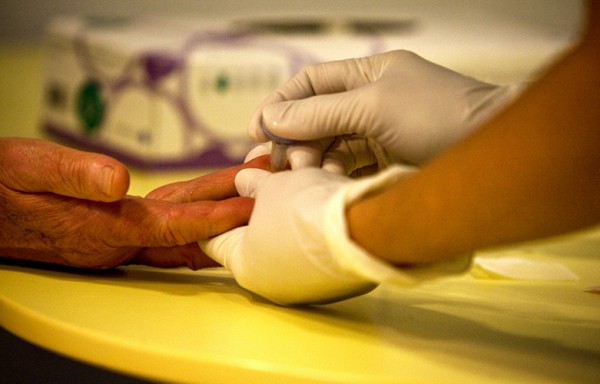 A patient who is first diagnosed with diabetes is going to feel a natural sense of being overwhelmed. While treatable, diabetes is a life sentence that they must learn how to deal with on a daily basis. Nurses who work with these patients need to have compassion and understanding, and develop a skill set that not only assists in treating the illness, but helps the patient learn how to cope with it.
Diabetes is a Chronic Disease – As a nurse, you are likely well aware that diabetes is a chronic condition that must be monitored and treated consistently. To better serve your patients however, you must have a deep understanding of what chronic means. A recently diagnosed diabetic patient is not only learning about taking pills or getting shots, they are adjusting to a complete change in their lifestyle. Be compassionate as they work through these changes and help them to find solutions that will make the transition easier.
Diabetic Patients are Scared – As a health care worker you understand that the symptoms of diabetes are treatable, and that the disease is usually not a fatal one, but these are not facts that a patient is immediately aware of. Take into account that your patient may be dealing with the certainty of their mortality for the first time, and needs some help in grasping the serious nature of the disease, while at the same time coming to the conclusion that this does not have to be a life ending illness.
A Diabetic Patient Should Not Be Judged – Yes statistically speaking the majority of diabetic patients did not lead a healthy lifestyle before their diagnosis, but this is not the reason to judge their previous choices. Avoid placing blame on eating habits, smoking or other risk factors, and focus instead on how to live with the disease. In the back of their minds, your patient has already kicked themselves for all those double bacon cheeseburgers, and they don't need you to come in and kick them some more.
Diabetic Patients Have Other Risks they Need to Be Aware Of – Diabetes can affect every aspect of a person's life, from their vision down to the health of their feet. Stress the importance of being checked regularly by physicians and how the right preventative care now can help to avoid these complications later on. Knowing the risks and the tests in place to mitigate them will help to give your patients a sense of control over the disease.
Patients Need to Be Trained to Understand Monitoring and Medication – Patient control over their diabetes involves monitoring their own health and medicating as prescribed. If they are unable to interpret the results of a blood glucose check or recognize a need to quickly reverse a blood sugar spike, their health will be further jeopardized. Go over these points with your diabetic patient regularly, and look for signs that they fully grasp not only how to check their blood glucose but also read and understand the results.
Lifestyle Changes Will Give Diabetic Patients Some Power Back – Being diagnosed with a chronic disease like diabetes not only affects the physical health of a patient, it can be draining on the psyche. One reason for this is the sudden feeling that their body has let them down, or that they have no control over it. Stress how the way they eat and exercise will help to slow the progression of diabetes. These gives the patient a sense that they can regain control through their own actions and activities, and ultimately hope for being able to live a normal life despite the disease.
The Right Attitude Makes a Big Difference – A positive attitude is just as important in the treatment of a chronic condition as the medications are. Watch your diabetic patients mental state very carefully for signs of depression or giving up and alert their primary care physician if you have concerns about their mental well-being. Ask about what type of support they are getting at home, and have readily available information about local groups and agencies that provide additional services for individuals living with diabetes. A chronic disease like diabetes needs to be treated as a whole body and mind illness, in order for the methods of treatment to have any success in controlling the progression.
These tips work not only for nurses who work with diabetic patients, they are relevant for all types of chronic illness and disease. Special care and attention need to be applied to patients who are facing this type of life altering medical challenge in order to overcome its effects and maintain a high quality of life. Provide them with compassion, understanding, and as much knowledge as you can so that they feel empowered enough to be an active part of managing their illness.