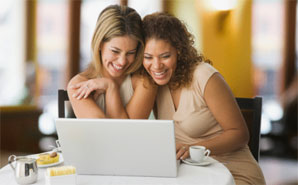 Ciento Un Hechos y Citas Divertidos (E Incluso un Par de Chistes) Sobre Enfermería:
1. El 27 de enero es el día de la Enfermera Escolar. ¿Estás pensando en flores? ¿Bombones? No lo pienses.
2. La mayoría de las visitas a urgencias se dan durante los meses más cálidos del año.
3. Según los últimos datos de la Organización Mundial de la Salud, Finlandia, Noruega, Mónaco, Irlanda y Bielorrusia tienen, en este orden, los mayores ratios de enfermeras por cápita de todos los países, que van de 2162 a 1182 enfermeras por cada 100.000 habitantes.
4. La National Association of Colored Graduate Nurses (Asociación de Enfermeras de Color Graduadas) se creó en 1908.
5. Según un informe de la Organización Mundial de la Salud publicado en 2001, el número de enfermeras de psiquiatría en los países pobres es de 0,1 por 100.000 habitantes.
6. En 1783 un esclavo de color llamado James Derham trabajó como enfermero en Nueva Orleans y ganó el dinero suficiente para comprar su libertad y mudarse a Filadelfia, donde estudió medicina y se convirtió en médico.
7. El 33% de las personas que en EEUU van a urgencias con heridas relacionadas con las armas son hombres y mujeres entre 25 y 44 años.
8. Linda Richards fue la primera enfermera que recibió un diploma en enfermería en los EEUU en 1873.
9. En 1846 se creó en la localidad de Kaiserwerth, Alemania, el primer hospital dedicado a la formación de enfermeras, el Protestant Deaconesses.
10. La Asociación Nacional de Enfermeras Escolares (National Association of School Nurses) de EEUU recomienda que los ratios enfermera-estudiantes sea de 1 por cada 750 para poblaciones normales, de 1 por cada 250 para poblaciones con niños con necesidades especiales integrados y de 1 por cada 125 en poblaciones con minusvalías severas.