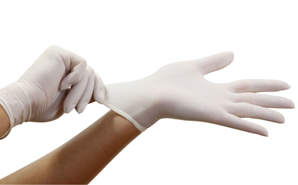 Picking a nursing specialty is easy for some–harder for others! New nurses need to ultimately decide what area of nursing fits them intellectually and emotionally, and sometimes that takes real work as well as changing jobs.
It is miserable to find oneself in an area of nursing that doesn't fit–for me that would have been med/surg or ortho. Yet I know many nurses who love those two areas and despise even the idea of labor and delivery. Plenty of nurses have accepted one job out of school only to find out that the job was a lousy fit, necessitating a specialty switch.
Going into nursing school, I knew exactly what specialty I was persuing: labor and delivery. I was so intensely focused during nursing school on labor that I would get very emotional whenever an instructor or other well-meaning person suggested that I go into med/surg at graduation. I can remember the precise day when, at my first obstetrics clinical, my instructor stated, "This hospital takes new grads into labor and delivery! You DO NOT have to work med/surg to specialize." I could have shouted with joy!
So, in the fall of my senior year, I applied only to that same hospital, knowing I had a shot at my "dream" job. I bugged them to death for an interview and then was thrilled that they hired me within a week of that same interview. I was the first person in my nursing class with a GN job–and in OB to boot!
Recently, I had a nursing student assigned to me who stated that she wanted to get a GN job in telemetry. Yet every time she would go into our patient's room (who was actively laboring) she would just light up and get very excited. As the day progressed she started to ask more and more questions about becoming a labor nurse. She even stayed three hours past clinicals to support our patient through childbirth. I told her straight up, "I see a labor nurse in the making." A few days later, when I saw her again, she told me she had been converted: that one good experience in labor and delivery had sold her on the specific vocation!
In my experience, I have seen student nurses either start school with an idea of what specialty they desired, or they have been seduced into a specialty by graduation. Only a couple of people in my class were unsure of where they wanted to end up, and both started on a med/surg floor straight out of school. The great thing about medical-surgical is that nurses "see it all" and can get some idea of what direction they want to go—many people believe med/surg rounds out new nurses. Yet, I have heard of med/surg nurses getting "stuck"—i.e. they started in med/surg wanting to move on into, say, L&D or Peds, only to find they had become specialists in their own area and had a hard time getting a job outside it!
Most nurses, in my experience, eventually just "click" with one specialty or another: either it touches their heart, ignites a passion within them, challenges them academically, or inspires them in some way. The issue is really finding the right job within that specialty, and in my opinion that happens fresh out of school. Why not just go for it? And the key is realizing that it is OK to change specialties if one doesn't fit. Happy nurses love the specialty they are in!