7 gifts and accessories to celebrate CNAs!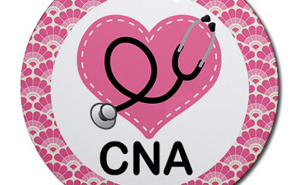 CNAs are sometimes overlooked in discussions about the nursing profession. But at Scrubs magazine, we want to make sure all nurses get the credit they deserve. If you are proud to be a CNA – or if you have a special CNA in your life who should get some recognition – you won't want to miss this list. We've found a great lineup of gifts and gear just in time for the holiday shopping season.
Did You Ever Know That You're My Hero…
You might feel a tad weird walking around with a CNA SuperNurse emblem on your scrubs top (or your cape). But having one on your coffee mug is a little more low-key. This design is available in a traditional ceramic cup with an easy grip handle or a travel mug to take on the go.