This post is sponsored by Careismatic Brands.
Careismatic Brands is the world's largest retailer of scrubs, medical apparel, and school uniforms, as well. With brands like Cherokee, Infinity, and Dickies, nurses and providers depend on the retailer for scrubs that are comfortable and durable on the floor. Just as importantly, students should feel as comfortable as adults when they're running around the playground and learning in the classroom.
Classroom Uniforms is a division of Careismatic Brands that caters specifically to students, schools, and parents who want to keep their kids looking and feeling their best. From preventing everyday wear and tear to moving around outside, every uniform is made with kids in mind.
We know that millions of students all over the world do not have access to the clothes and items they need to go to school safely or comfortably every day. Reading and doing math and science isn't the same when kids have to wear the same dirty clothes repeatedly or worry about stepping on something that could hurt their feet.
That's why Classroom Uniforms just donated 2,000 pairs of shoes to a school in Haiti. The exchange was made possible thanks to Educational Outfitters, which donates to dozens of schools and learning organizations all over the world.
Monday was shoe day at the school in Haiti, and the kids couldn't have been more excited. They now have the support they need to learn with confidence and run around without restraint once they get outside.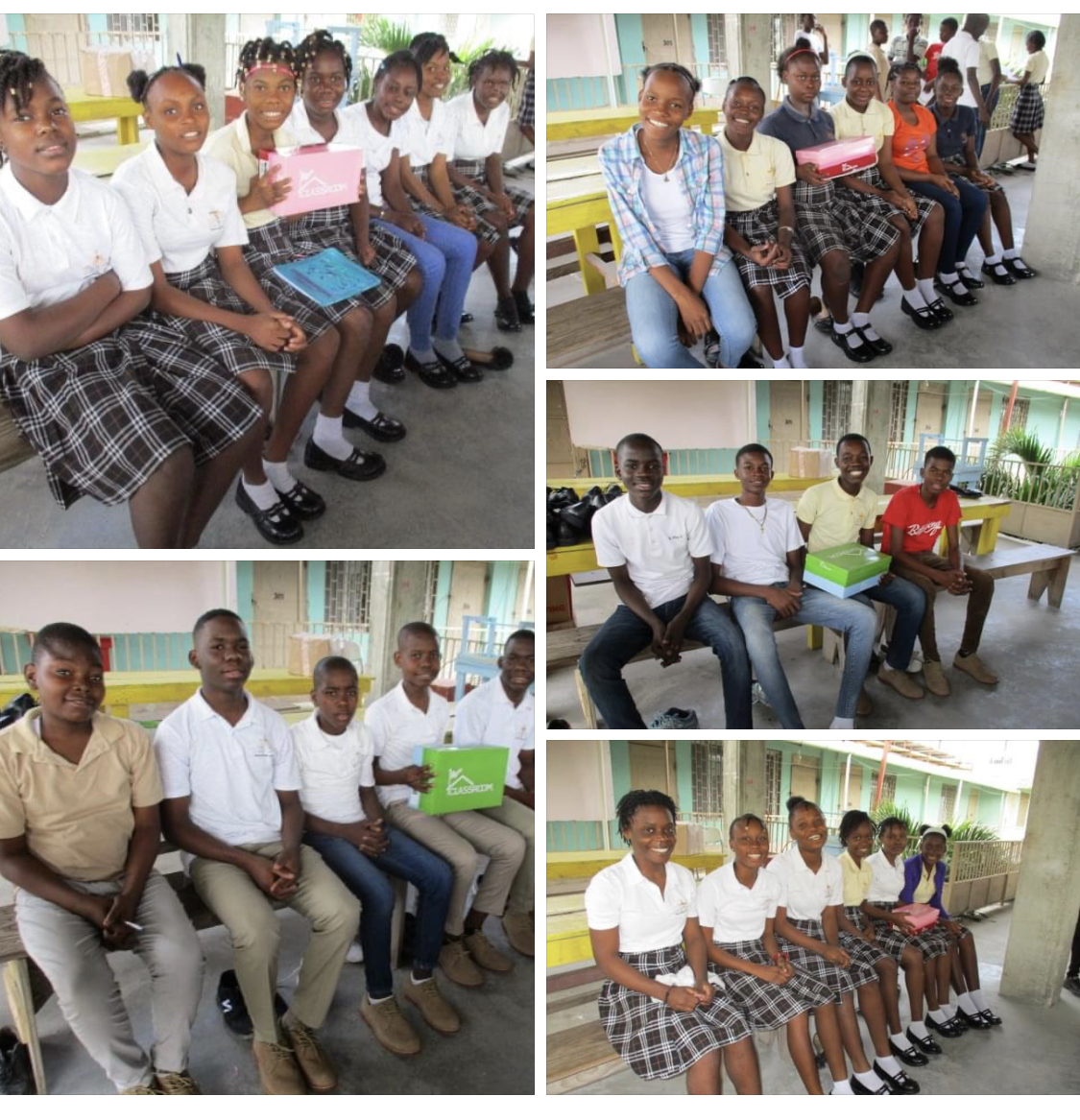 Education has changed in Haiti since the start of the COVID-19 pandemic. Most of the schools in the country are private and run by faith-based organizations. Many institutions have been lacking resources to get kids back in the classroom safely. The country recently received a $7 million loan from UNICEF, which will help support remote learning for kids who haven't been able to go to school during the pandemic. It will also provide better hygiene and handwashing stations, as well as financial support for struggling families.
Classroom Uniforms and Careismatic Brands are proud to support schools around the world as they educate the next generation of professionals. We hope these shoes will help the students reach new heights in and out of the classroom.
Be sure to follow Classroom Uniforms on Instagram and Facebook to learn more.