Soon enough, the leaves will be changing colors and you'll be breaking out those long sleeved thermals to wear under your scrubs.
Fall brings with it a whole new set of fun scrubs for you to sport, but even if your hospital chooses your colors year-round, you can jazz up your look with accessories picked just for the new season.
We've rounded up our favorite jewelry, shoes, bags and odds-and-ends just for nurses. Check out our list below!
These kicks from Cherokee feature zippers down the front–perfect for slipping your feet in quickly and keeping them there…without ever having to worry about untied laces (especially helpful if you're doing a lot of mad dashing around your hospital floor!).
In the market for a new stethoscope? We love the copper color on this new Littmann cardiology piece. The perfect shade for fall, the heart tracker from Cherokee is called chocolate. Approved!
If you work nights or are often in the dark (and we don't just mean about what, exactly, is in the cafeteria food!), a penlight can help light your way while also serving as a, well, pen. And more importantly, as a heavy and important pen that you hopefully won't be as inclined to lose. From Cherokee.
You can't carry one through the airport, but every nurse should have easy access to a multifunctional knife while making their rounds. We love this classic, standard set from Cherokee.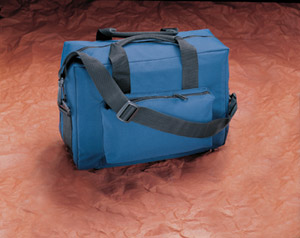 Keep all of your important nursing gear together with this practical and comfy nylon medical bag from Cherokee. Also available in black and green.
Do you waste too much time pulling your ID card all the way out of your wallet each time you have to swipe in and out? Keep things simple with this ID holder from Cherokee that keeps the scanning part of your card free from non-scan-friendly materials.
Sponsored by Cherokee Uniforms