Orange is kind of one of those weird colors, right? You're not really sure if it's okay to wear it outside of October, how much is too much, or even if the purpose is less "style," more "visibility." So your closet only contains one or two orange-colored items, which have slowly been gravitating toward no-man's-land.
But orange is a lovely color and it deserves some time in the fluorescent hospital spotlight.
We hope these finds will inspire you to agree.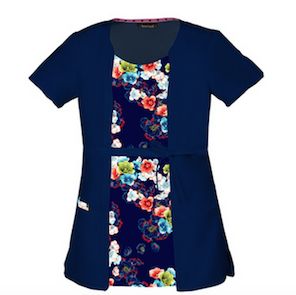 These beaded earrings by Cherokee are just as feminine as they are striking. We suggest pairing them with this round-neck "2-fer" top in "Electric Floral" by HeartSoul for a vibrant (but not in a blinding way) ensemble.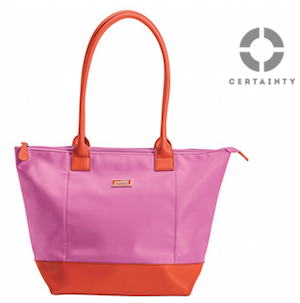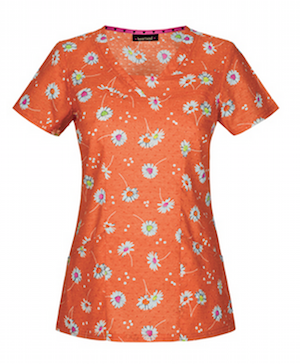 This Code Happy tote bag may be new to the medical scene, but it's about to make itself very much at home among fashion-savvy nurses. Not only is designer Tommaso Cardullo's tote perfectly stylish, but the water-resistant nylon material has been treated with Certainty's antimicrobial technology, so it's better prepared than just any ol' bag to resist harmful bacteria. Also included: a top zipper closure, an exterior cell phone pocket and two extra-large zippered pockets, so you'll have ample space for all your necessary items.
Pair it with this cotton V-neck top in "Lucky Daisy Orange" by HeartSoul.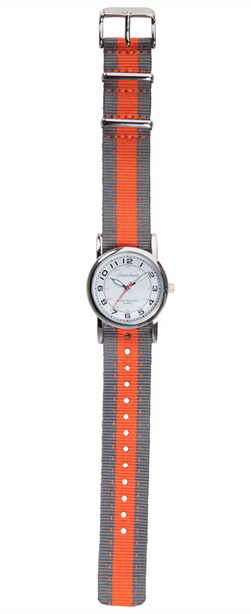 We simply can't rave enough about Cherokee's uber-practical line of medical watches. They've got all the nursing must-haves: a 24-hour dial, an easy-to-spot second hand and powerful water-resistant features. Plus, Japanese movements make these time-tellers the real deal.
To get the complete look, pair this orange-striped medical watch with a 100 percent cotton Junior Fit V-neck top in "Chevron Shake Up" by Dickies.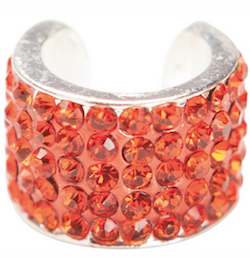 If you simply must carry a steth around your neck at all times, you might as well jazz it up with a more personal touch. This stethoscope charm by Cherokee is a small but fabulous way to do just that. And in orange, your newest colorful add-on will really pop.
To pull together a simple but elegant work look, pair it with this slimming round-neck top by Cherokee. Treated with Certainty, this top has princess seams, two patch pockets, one interior pocket and side vents.
Sponsored by Cherokee Uniforms