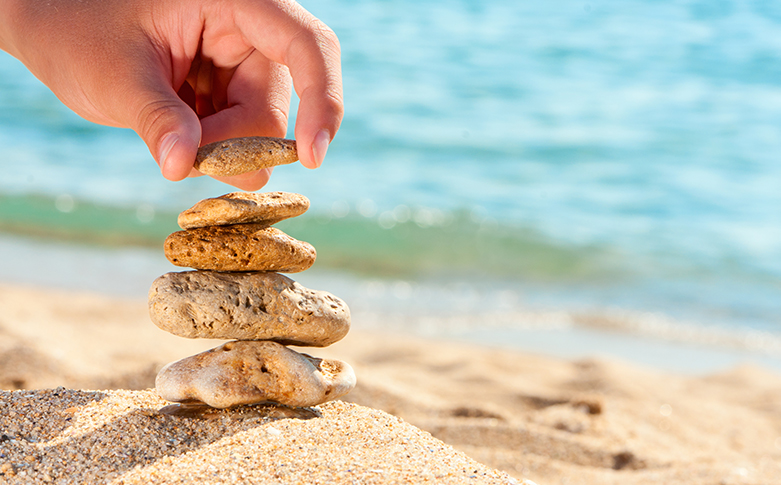 Shutterstock | BorisShevchuk
Now that school is out for the summer, it's time for some much needed R&R. My guess is that although you're loving your time off, you may be trying to fill the void in your life that was once consumed by mounds of books and endless study sessions. Here are a few ways to make this summer the best one yet!
Get a glow!
If you're like me, you're looking pretty pasty and your skin hasn't seen the sun since last summer. I love getting a nice spray tan. Not the kind where you stand in a booth and orange dust is blown into your face at 30 mph, but an airbrush tan. An airbrush tan gives the skin a nice glow and the person who's airbrushing can control the amount of product being dispersed. This is a safe alternative for a healthy looking glow without the harm of UV sun exposure. Many tanning salons are offering airbrush tans at discounted prices (as low as $25!) now that summer is in session. And the gorgeous tan lasts seven to ten days.
Day at the beach
A day at the beach reconnecting with my civilian friends is one of the best ways to spend a summer day without breaking the bank. It also helps me remember that there IS life outside of nursing school. Pack up the cooler with some sandwiches, drinks and snacks, and grab the towels and suits. Bring the volleyball or Frisbee! Nothing says summer like the scenery of sand and waves. Don't forget the sunblock!
Night on the town
Do you live near a big city? You wouldn't believe all the free things that a city has to offer! I live 40 minutes outside of Chicago, and there are always free things to do in the city. From outdoor concerts to free admission days at the museums, the possibilities are endless. Looking to shop but not spend a ton? Hit up the city flea markets and shops around town. Ask the locals where to get the great deals. You won't be disappointed!
Girls' night in
No matter what your age, a girls' night in or a "sleepover" never gets old! Invite your closest buddies over for a night of indulgent food, pedicures and bad made-for-TV movies. These are some of the best times I've had with my sisters and friends. Oh yeah, don't forget the camera!
Throw a luau
Invite your friends to a Hawaiian-themed barbecue at your place. If you're like me, you love hosting a good party! Decorate with tiki torches, grass skirts and leis, and don't forget the umbrellas in the drinks. Fresh-cut pineapple, coconut and savory shish kebabs on the menu are sure to be a hit. Hawaiian-themed music is a nice added touch and sets the stage for a great luau!
How will you be spending your summer off?