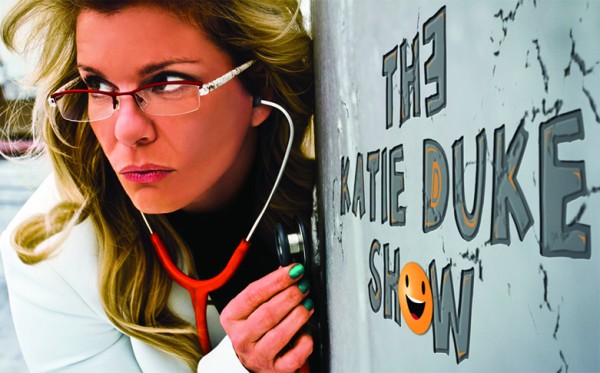 Has speaking your mind always come naturally to you?
I wasn't always as bold and direct as I am now, but, honestly, moving to New York City and surviving life here has definitely helped with that. Also, as my self-esteem has grown over the last few years, so has my ability to speak my mind.
When it comes to nursing, how important is it to be a good communicator?
Communication is everything. It's that simple. Nobody is a mindreader. If you want something known, say it. If you want something done, do it.
What kind of feedback do you get from nurses regarding The Katie Duke Show (or any of your social media postings)? Are there any specific comments that stand out?
I get a lot of people seeking advice about things such as interviews, board prep, class issues, bullying issues, life advice, personal body-image topics, and just general comments on how appreciative they are to have someone who has stepped out into the public eye for the profession.
What advice would you give nurses who are entering the world of social media and might have HIPAA concerns?
Always check your department and facility's social media policy, decide if you want to be anonymous or private or public, and never, ever violate HIPAA. If someone can link it back to a patient or their private medical concerns, don't post it. Also, be careful with sensitive issues. It's best to be a positive force.
What can individual nurses do to promote a more positive image of nursing?
Stop bullying each other, lead by example, and be present on social media in a positive way.
Are there misconceptions of nurses or nursing that particularly bug you?
The idea that we are just glorified task-doers, that we don't have to think a lot to do our work. Nursing is the epitome of critical thinking and assessment; we are the foundation of healthcare. We work a week's worth of work in a period of three days, and we walk approximately 17,000 steps in an average shift. We don't always get breaks, and we usually eat standing up in a back room in under three minutes. Now tell me how that sounds.
What's the worst thing about nursing?
The verbal abuse from the patients (which happens on a daily basis), and the few times I've been punched by patients. The staffing issues—short staffing and high patient ratios—are a constant issue in nursing.
What's the best thing?
Every day I can give someone a second chance at life, help someone return home to their loved ones, educate them on how to live a healthier life, or give them some peace and comfort in the dying process.