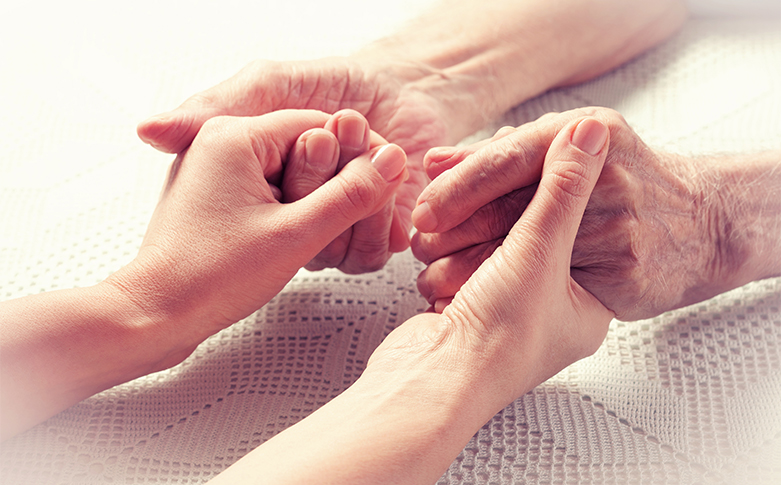 Home care by a registered nurse is an option that patients pursue when they don't want to be bound to a hospice, nursing home, or other clinical environment. This allows them to remain comfortably at home while their health issues are attended to by a licensed professional.
Home care, or home health care is not to be confused with private-duty care, which does not require any licensing. A home health care provider must be trained so that they can spot health issues, diagnose medical problems and administer medications. The actions of an in-home nurse will be overseen by a doctor, but they will ultimately be the person providing the majority of care for the patient.
The Difference Between In-Home Health Care And Clinical Health Care
Home health care nurses and clinical nurses all begin their careers in the same way. Both must earn an associate or bachelor's degree or nursing diploma and pass the NCLEX-RN licensing exam. You can then pursue other certifications, but that is not required to begin practice as a nurse.
The main difference between the two professional choices is the work environment. In any clinical setting, a nurse is surrounded by patients, other nurses, and even doctors. With in-home health care, you will need to be more independent when it comes to making decisions for your patient, relying mostly on the telephone to gain approval and advice from an overseeing physician when necessary.
While you do have more independence as an in-home health care provider, this is not always seen as a pro. Some nurses work better in a busier setting, and excel when they have multiple support options close by. If you are not comfortable with the prospect of solitary work, then in-home health care is not a career choice worth looking into for you.
The number of patients under a home health care provider's supervision will depend on the type of service they work for. In some cases your job may entail traveling to multiple homes in one day, assessing each patient and administering medications before moving on to the next. You could also have the chance to work solely with one patient for the duration of a shift, depending on their specific needs.
In the case of a nurse in a clinical setting, not only are all of your patients in the same location, you have easier access to a variety of medical equipment to help in their care. Yet, with the exception of a hospice or nursing home situation, your patient list will change almost daily as new individuals arrive and others leave the facility. In-home health care professionals have the chance to build longer lasting relationships with their patients and families, while in most cases this is not a possibility in clinical medical settings.
Should A Home Health Care Nurse Seek Further Certification?
If you want to excel as a home health care provider and claim better positions and salaries, you could consider furthering your education by taking specially designed certification classes. Home health care can be specialized as well, with most focused on geriatric care. There is however also a need for home health care nurses who can assist children with mobility or developmental issues. Or you could consider working solely with post-operative patients who need help in recovering from their injuries.
How Do You Know If In-Home Nursing Is The Right Option For You?
An in-home nursing provider must not be afraid to take control of situations and work independently. The doctor on call is not just an elevator ride away, so you will need to be quick thinking and decisive. You will be dealing with the patient on a continuous basis, as well as with their family, so you must have great communication skills and an ability to address concerns and explain solutions so that they are understood.
While independence is a key component in your job as an in-home nurse, you should also be able to recognize when you do need help and ask for it. Don't allow pride to hold you back from making that call if you think that a patient's condition is has reached a point that you are not qualified to handle. Stay within your bounds as a nurse, keeping the best interest of the patient always your first priority.
A career as in-home nursing provider can be a rewarding one, with thousands of different opportunities to pursue. Consider the special personality type that is required, and if the home of patients is a setting you are comfortable working in, then this just could be the nursing job you desire.